United States - December 24, 2022 /MarketersMEDIA/ —
WITHIN YOU AND WITHOUT YOU - A BOOK CAN CHANGE YOUR LIFE
"Welcome to my mystical journey. It is an honor to share my spiritual experiences with you through the pages of this book. The content of this book allows the reader to connect the dots between the temporal and the divine. The format acts as a guide and metaphysical map that points you toward the light. My goal in writing this book is to share knowledge and wisdom so the reader can understand the importance of exploring one's inner world through meditation. 
I pray that "Within You and Without You" can serve as a springboard for spiritually serious-minded individuals and religious-minded seekers looking for answers that are more than what the material world and all its trappings can offer. Simmer over this book in time as a manual for meditation and a stable platform of inspiration."
Will Anderson's book "Within You & Without You" is a powerful meditation on how to find peace, love, and contentment with oneself even when facing adversity or judgment from others. Anderson offers readers guidance on finding acceptance within themselves and their belief systems, no matter the external strife they may encounter. The techniques and wisdom Will provides throughout this book will help readers of all backgrounds understand the power found within them to weather any storm. With Will Anderson's guidance, you can confidently tackle your biggest challenges while embracing who you are.
By drawing from his years of spiritual learning, Will can provide insight into how we can find joy within ourselves while also becoming attuned to outwardly-oriented concerns such as coping strategies and interpersonal connections. The wisdom of St Francis de Sales has been shared in this book by Will Anderson so that other people can live their best lives after reading it. Will Anderson helps us to see that when inner peace and outer awareness are both viewed with balance, we can experience true happiness in harmony with the world around us.
Will Anderson's work, "Within You & Without You," provides a refreshing and valuable perspective for understanding human interactions across different religions. Will deeply explore Hindu teachings, Buddhist thoughts, and Judeo-Christian principles and find out that all of these religions have much more in common than people may imagine. Will's mission is to bring people closer together and emphasize that true peace and happiness can be found through the spiritual practices of all faiths. His unique viewpoint encourages readers to further explore and realize their ability to connect with others regardless of their respective religions. Will Anderson's goal is met with this fascinating examination of various beliefs helping to create an interdenominational alliance like never before seen.
"Within You & Without You" is an enriching journey every reader will long remember. Will takes his readers on a deep exploration of faith and religion, always aiming for harmony and the inner peace that only great visionaries can open up for us. Will documents his personal journey experiences in an engaging narrative, giving the reader insight into his understanding of these concepts. This great book can help you find your true self and happiness in life.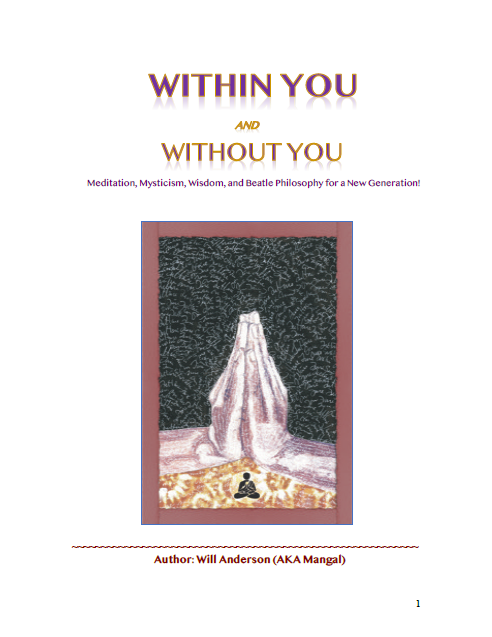 About Will Anderson
Will Anderson found a passion for teaching early in life and was determined to share his lifelong knowledge with others. He is the author of "Within You & Without You," an insightful book that encourages people from all faiths to search for real happiness and satisfaction within themselves. Will's real-world experience brings an intimate perspective to his writing, and he provides readers with meditative exercises and wisdom literature that take them on a journey of self-discovery. Anderson is paving the way for discovering inner truth within various spiritual paths. This book will help every reader reach their full potential regardless of age or religious beliefs.
Amazon Link: https://www.amazon.com/Within-You-Without-Will-Anderson-ebook/dp/B0BNWCRZ5X/ref=tmm_kin_swatch_0?_encoding=UTF8&qid=&sr=

Contact Info:
Name: Will Anderson
Email: Send Email
Organization: Will Anderson
Phone: (570) 350-8272
Website: https://authorwillanderson.com/

Release ID: 89087089