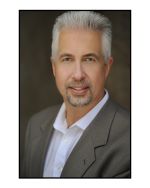 - March 19, 2014 /MarketersMEDIA/ —
Todd Stofka's Philly Hypnosis Performance — Change your thoughts and you will change your destiny.
Sports Hypnosis and Sports Psychology can turn frustrated, poor and anxious play into peak performance. World class professional athletes know that they have to have winning thoughts in order to have winning performance. Fear, worry, anxiety, nervousness will always destroy both team and individual play. Top NBA, College, and High School teams take full advantage of winning the mental game, and you can too.
"The Philadelphia 76ers set a franchise record by losing their 21st consecutive game when they fell to the Pacers 99-90 in Indiana on Monday," says Todd Stofka, Sports Hypnotist. Sports Performance Psychology teaches that we all learn via repetition and 21 straight losses is a lot of game time wiring the mindset of being a losing team.
The Sixers need to break this trance. When Stofka has worked with basketball teams using basketball hypnosis in this situation there are two things that need to be done:
1. Free up the individual players so they can have fun and play good ball.
2. Reunite the team to play as one by getting rid of the blame.
Basketball Sports Psychology Hypnosis is designed to address player's issues such as:
• Loss or Lack of Confidence
• Managing Mistakes, Errors and Missed Shots
• Anxiety, Tension, Self-Doubt Before and During a Game
• Fear of Choking at the Line
• Battling with the Shooting Yips
• Becoming Overwhelmed by Pressure
• Trouble "Getting into The Zone and Staying in The Zone"
• Consistency Problems
Recently Stofka described his experience while working with a College Basketball team. They were struggling with free-throw accuracy. He took seven of the team members and had them make 50 free throws to get a baseline. He then customized a mental training hypnosis for them and had them shoot another 50 free throws and tabulated the difference between the before and after hypnosis. Their overall percentage of completed free throws had increased by 8% from 73% to 81%. The best improvement was 25%. This all took place after a 2? hr. practice. He created one audio for use off the court.
In their next few game, their field goal percentage improved by 15%. In the following game, the participating players again made 87.5% of their free throws.
Michael Jordan said it best, "If you're trying to achieve, there will be roadblocks. I've had them; everybody has had them. But obstacles don't have to stop you. If you run into a wall, don't turn around and give up. Figure out how to climb it, go through it, or work around it."
Basketball Sports Hypnosis can easily turn around the NBA Philadelphia 76ers along with any College or High School Team.
At Philly Hypnosis Sports Performance we help top NBA, College, High School players and other athletes win the mental game of their sport to succeed by creating core confidence, the ability to release mistakes, the ability to focus on the correct thought for the moment and the ability to create a winning belief inside to produce "in the zone" results. We have helped hundreds of athletes jack up their game using The Stofka Method.
Visit Philly Hypnosis Basketball Performance Psychology to see just how we can help you manage stress on competition/game day. For more information on Sports Performance Psychology for baseball, golf, basketball, football and more, call Todd Stofka at 1-877-557-7409 for a free half-hour consultation at one of our three office locations in the Philadelphia area or work with us at our custom virtual office via Skype.
To book Todd now for interviews, speaking engagements, team or individual coaching, you can contact him at: 877-557-7409.

Video Link: http://www.youtube.com/embed/eG4_r1NiaQA
To find out more on creating laser focus in competition, an unshakeable winning attitude, managing mistakes, recovering from injuries and more sports performance, visit: http://www.thebestweightlosssolution.com/sports-psychology
Contact: Todd Stofka, 877-557-7409
Philly Hypnosis Performance is the Philadelphia area's Premiere Neuro-Medical Hypnosis Practice for Golf, Baseball, Basketball, Football, Hockey, Weight Loss, Sports Performance Psychology, Stop Smoking and Business Performance Coaching. Specializing in the Stofka Method, the approach to overcoming the obstacles that keeps you from reaching your personal excellence. > Weight Loss, Losing Weight, Weight Management > Hypno-Band - Virtual Bariatric Gastric Lap Band Weight Loss > Sports Psychology Philadelphia > Stop Smoking > Test Anxiety - Academic Performance > Pain Management > Business Performance Training > Public Speaking.
Media Contact
Company Name:
Rapture Communications
Contact Person:
Todd Stofka
Email:
Send Email
Phone:
877-557-7409
Address:
116 East Butler Ave.
City:
Chalfont
State:
Pa
Country:
United States
Website:
http://thebestweightlosssolution.com/
Source:
www.abnewswire.com
Release ID: 36868