Vietnam - November 23, 2022 —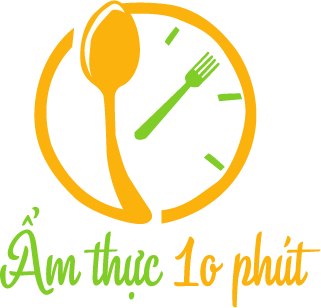 Vietnamese cuisine is the Vietnamese people's food processing method, the mixing spices principle and the general eating habits in Vietnam.
Vietnam is divided into three regions: North, Central and South. Each region has different climatic conditions and a different cultural life. Vietnam is located in the tropics and is distributed into 3 distinct climate zones. The North and the North Central have a humid subtropical climate and four distinct seasons: Spring, Summer, Autumn and Winter. The Central and South Central regions have a tropical monsoon climate. The South Central and Southern regions have tropical savanna characteristics.
Culinary culture is a natural culture formed in life. Since ancient times, Vietnamese culinary culture has been formed, preserved and developed along with its long history. Each region in the S-shaped territory has its characteristics regarding processing, using spices or eating habits. Contributing to adorning the Vietnamese true-to-life panorama picture with diverse colors. Take the Vietnamese pancakes example. In each place, the pancakes are processed differently. The Central region makes thick dough, thinly coated and eaten with broth. The South makes the crust thinner, coated in a larger pan and eaten with fish sauce. The next example is Pho, a famous dish familiar to Vietnamese people. Southern Pho has a sweet taste, bold broth flavor and often has fatty water on top. Southerners who eat Pho add black/chili sauce and eat it with raw vegetables. On the other hand, Northern Pho has a clear-colored broth with a little sweetness in the throat after eating. Northerners eat Pho with quail. Southern noodle soup is small, and the South one is big and flat.
Vietnamese cuisine focuses on dishes that tend to mix spices. Vietnamese cuisine is characterized by the neutrality of ingredients that are not too spicy, sweet or fatty. Vietnamese people use various auxiliary ingredients when processing dishes. Some common auxiliary ingredients are:
Vegetables help increase the dishes' flavor, such as basil, perilla, marjoram, onions/green onions, coriander, etc.
Spices that create spicinesses, such as chili, pepper, lemongrass, chives, garlic, ginger, lemon, or young leaves such as lemon leaves and laurus nobilis.
Some spices make bold, fat flavors such as batch rice, shrimp paste, vinegar, Vietnamese caramel sauce, coconut milk, etc.
Another special feature of Vietnamese cuisine other countries do not have is fish sauce seasoning. Fish sauce is used frequently in most Vietnamese dishes. Or soy sauce, which is made from soybeans. Vietnamese cuisine dishes are simple in form and preparation but quite complicated by mixing spices.
Am Thuc 10 Phut is a blog-style website that summarizes delicious Vietnamese food recipes. Am Thuc 10 Phut means 10 minutes for one Vietnamese dish. The website shares simple recipes to help viewers/readers know how to cook delicious Vietnamese tasty dishes. In addition, viewers can find more sophisticated, more time-consuming dishes that Am Thuc 10 Phut calls 10 minutes plus dishes.
Am Thuc 10 Phut shares recipes for ingredients such as meat, seafood, and vegetables. The shared articles are detailed, from the dish's introduction, the ingredient volume information, the cooking steps, and even the preliminary ingredients processing. Accompanying each stage are pictures taken by Am Thuc 10 Phut, helping viewers to understand the dish more clearly.
The website was founded by Nhat, a young man from Nghe An with a passion for cooking and enjoying transcontinental cuisine. Nhat loves to explore recipes from different regions and change the taste so that the dish is both delicious and suitable for everyone at the same time. That little boy hopes the recipes can help the website readers have more ideas to cook for family members or friends.
To view the Vietnamese dishes' recipes on Am Thuc 10 Phut, please visit: https://amthuc10phut.vn
About the website: Am Thuc 10 Phut is a blog-style website that summarizes delicious Vietnamese food recipes. The recipes are presented in detail to make the viewer's cooking process easier. The website supports readers in cooking delicious Vietnamese taste dishes without spending too much time or effort.
Contact Detail:
Facebook: https://www.facebook.com/profile.php?id=100085406696364
YouTube: https://www.youtube.com/channel/UCI0eJvAmzdThTZ_QlZz-bOw
About Us: /UPTOPZ/
Contact Info:
Name: Am Thuc 10 Phut
Email: Send Email
Organization: Am Thuc 10 Phut
Address: No. 23 Alley 282/60 Kim Giang Street, Dai Kim Ward, Hoang Mai District, Hanoi, Vietnam
Phone: (+84) 867 787 939
Website: https://amthuc10phut.vn/

Release ID: 89085304