United States - September 14, 2023 —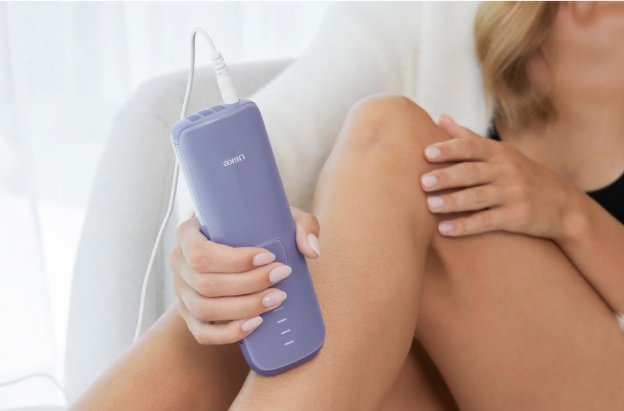 Ulike, a well-known brand worldwide for its exceptional hair removal devices, is revolutionizing the at-home hair removal experience. With their range of innovative devices, Ulike offers a painless and effective solution for removing unwanted hair from various body parts.

Ulike Air3 hair removal devices utilize the advanced technology to target the hair follicles directly, providing long-lasting results without causing any discomfort. Unlike traditional methods like shaving or waxing that only offer temporary relief, Ulike's IPL treatment tackles the root cause of unwanted hair growth. The intense pulsed light (IPL) emitted by Ulike's devices is absorbed by the pigment in the hair follicles, effectively damaging them and inhibiting further growth. This targeted approach ensures a pain-free experience that delivers smooth and silky skin.
One of the standout features of Ulike's technology is its ability to cater to various skin tones and different types of hair. Whether you have dark, thick hair or lighter strands, Ulike's devices are designed to effectively remove unwanted hair from all areas of your body. Say goodbye to frequent maintenance with Ulike's IPL treatments, as they significantly slow down regrowth, giving you longer periods between sessions.
Ulike understands that different parts of your body require specific attention. That's why they offer specialized attachments for areas like underarms, ensuring precision and optimal results. By customizing their devices for specific body parts, Ulike ensures the user can effectively target even the most challenging areas. No more struggling with hard-to-reach spots or settling for subpar results. Ulike's dedication to delivering painless and effective hair removal shines through in their thoughtful design.
With the Ulike Air3 hair removal devices, the user can confidently show off their silky-smooth skin without the fear of pain or irritation. Their devices have been designed with your comfort in mind, making each hair removal session a breeze.
Ulike has gained popularity worldwide for its exceptional products and high customer satisfaction. Many people have already embraced their revolutionary approach to effortless hair removal at home. Ulike's commitment to providing a painless and effective hair removal solution has made them a top player in the global market.
For more information about Ulike and their innovative hair removal devices, please visit their website at https://ulike.com/ 
About Ulike: 
Ulike is a leading brand in the hair removal industry, offering innovative devices for painless and effective at-home hair removal. With their advanced technology and commitment to customer satisfaction, Ulike is revolutionizing the way people remove unwanted hair.
Contact Info:
Name: Support team
Email: Send Email
Organization: Ulike
Website: https://ulike.com/

Release ID: 89107536