Lancashire, UK - May 26, 2023 /MarketersMEDIA/ —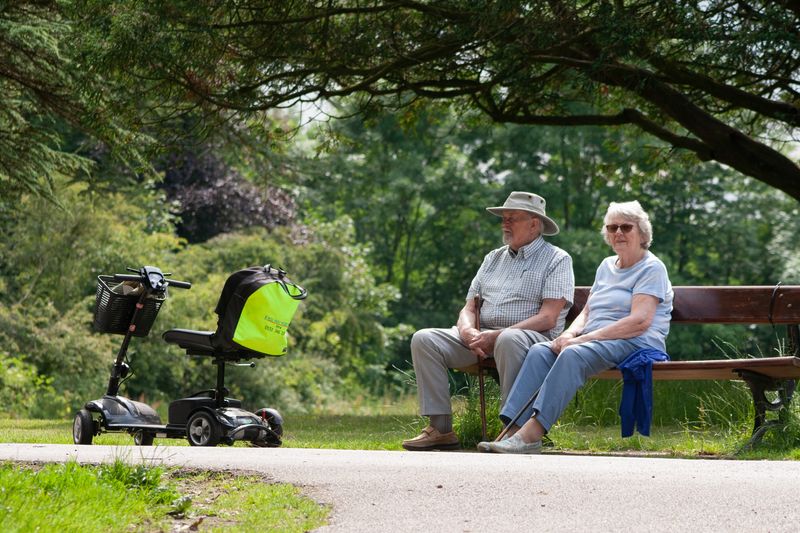 Mobility Smart, one of the first online mobility companies in the UK, is using technology to make mobility scooters and equipment more affordable and accessible to the disabled and elderly populations. 
Founder Andrew Atkinson established Mobility Smart in 2004 after identifying a major gap in the market for affordable and accessible mobility aids. At the time, there were comparatively few mobility aids being sold online. Buyers had no choice but to purchase devices and equipment from standard retailers, an inconvenient, inaccessible and unaffordable option for many. 
"I remember looking at how the existing mobility aids market was confined to a local retail setting and severely limited in its reach. At the same time, I could see how the rapid growth of the internet was going to create a great opportunity to get essential daily living aids and mobility gear out to a much larger audience on a national basis."  - Andrew Atkinson, Mobility Smart CEO
Andrew began trading on eBay while setting up his online store to sell new and used mobility aids for prices far lower than any High Street retailer. He achieved this by eliminating as many overheads as possible, doing almost all of the work himself and even handling deliveries to customers. 
Five years after launching Mobility Smart, Andrew opened the company's first retail store in Garstang to service local mobility needs. He continued to run his business from the same location until 2014 when growing demand prompted a transition to a larger facility next to the company's warehouse. 
By then the business was growing at a rapid rate, with a large proportion of the firm's orders and inquiries coming from online customers. Andrew invested heavily in a challenging migration to the Magento e-commerce platform, which despite creating several logistical and financial issues along the way, ultimately enabled his company to serve a much broader audience - all while keeping traditional operational overheads to the bare minimum in order to keep costs as low as possible for his customers. 
The UK's reliance on mobility aids is increasing, and one major factor is the ageing population. According to the Office for National Statistics, the UK population aged 65 years and over is projected to increase by as much as 40% by 2043. This demographic shift will inevitably lead to an even greater increase in the number of people requiring mobility aids.
Another factor contributing to the UK's reliance on mobility aids is the rise in chronic health conditions such as arthritis, multiple sclerosis, and Parkinson's disease. These conditions can cause mobility impairments, and the use of mobility aids can help people maintain their independence and quality of life. Advances in medical technology and treatment options have also contributed to the increase in the UK's reliance on mobility aids, assisting patients who have undergone advanced procedures during the recovery process. 
In addition, the COVID-19 pandemic highlighted the importance of mobility aids in the UK. During the pandemic, many people with disabilities and mobility impairments were cut off from those they would normally rely on for support. Mobility aids such as wheelchairs and electric mobility scooters allowed such individuals to keep up with their essential daily tasks while maintaining social distance.
However, while the importance of mobility aids is common knowledge, the costs of high-end devices and equipment can be prohibitive. According to disability charity Scope, up to a third of disabled people in the UK live in poverty and may not be able to afford the reliable mobility aids they need. 
The integration of AI and the latest online retail technology has enabled Mobility Smart to further boost efficiency while reducing operational costs, augmenting rising fuel and product costs that continue to blight UK businesses. Today Mobility Smart offers the largest range of new and approved used mobility aids on the web, and its growing workforce is proud to be making a difference for the elderly and disabled community.
An impressive achievement, from an entrepreneur who started his company in 2004 with just £1,000 and no local broadband access.  
"I'm proudest of all at how we have made a significant difference in the lives of so many customers over the last two decades. It's of course rewarding to reach our business objectives, but on a personal level, I feel we have definitely contributed to making life more comfortable, less stressful and safer for so many. It's still a thrill for me to read how a product we've supplied has really helped somebody out." - Andrew Atkinson
Despite the inevitable pressures caused by COVID-19 and the war in Ukraine, Mobility Smart continues to thrive. Now the biggest online mobility aids specialist in the UK, Mobility Smart remains committed to affordability, accessibility and improving lives. 
About Mobility Smart 
Established in 2004, Mobility Smart is a leading UK supplier of disability and mobility equipment. 
For further information contact:
Mobility Smart 
contact@mobilitysmart.co.uk
01995 638086
Contact Info:
Name: Andrew Atkinson
Email: Send Email
Organization: Mobility Smart
Website: https://www.mobilitysmart.co.uk/

Release ID: 89098510