United States - August 23, 2022 —
Tybro is a publishing company founded by Dr. Mitchell E. Gibson offering a range of spiritual books and e-books.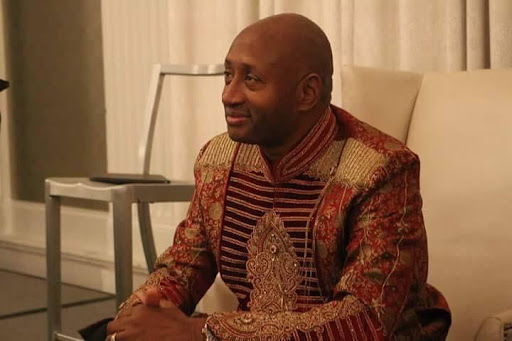 Although it is virtually impossible to pinpoint the exact number of how many people actively meditating across the globe, it is estimated that at least 500 million individuals partake in this spiritual practice. 
The techniques and methods vary from one region to the next, leaving many beginners confused about how to approach the first steps and what to expect from their sessions. Tybro Publishing and its founder Dr. Mitchell E. Gibson are on a mission to help newcomers to meditation learn the basics.  
For immediate starters, Dr. Mitchell shared a brief history lesson regarding the origins of meditation, stating the following:
"Meditation is an ancient practice that has been used for centuries to promote peace and well-being. There are many different ways to meditate, so find a method that works best for you and give it a try. You may be surprised at how much it can help improve your clarity of mind and overall sense of peace," said Dr. Mitchell. 
As the founder and leader of Tybro Publications, Dr. Mitchell E. Gibson wanted to reach as many spiritually-minded people as possible. Understanding that seeking spiritual enlightenment and wisdom is not easy for many people across all compass points, he wanted to create a place where such knowledge could be obtained and accessed conveniently, and thus Tybro Publications was born. 
Dr. Mitchell E. Gibson is a board-certified forensic psychiatrist, artist, public speaker, writer, and software developer, but most people know him as a spiritual teacher. Having obtained his medical degree from the University of North Carolina at Chapel Hill when he was 25, he spent years polishing his skills, reinforcing his knowledge base, and seeking like-minded individuals that would help him achieve his vision – enlightening the world and sharing spiritual knowledge, one person at a time. 
Tybro Publications has published a host of books about various meditation techniques and practices. From Living Soul Meditation, over the Genesis Meditation, to the Giant Star Meditation, and numerous others, the firm ensured both beginners and more experienced practitioners can learn more about this ancient wisdom. 
Dr. Mitchell Gibson imparted that basic meditation techniques can be done anywhere and by anyone. His crash course in meditation for beginners has helped innumerable people achieve tranquility and stillness of the mind. As stated by Dr. Gibson:
"The first thing you need to do when meditating is to find a comfortable place to sit or lie down. You may want to use a meditation cushion or a mat, but any comfortable surface will do. Make sure that your spine is straight and your body is relaxed. Once you're settled, close your eyes and begin to focus on your breath. Breathe in and out slowly and evenly, letting your mind focus on the sensation of your breathing moving in and out of your body," Dr. Mitchell said. 
More information about Tybro Publications is available on the company's official website.
Contact Info:
Name: Dr. Mitchell Gibson
Email: Send Email
Organization: Tybro Publications
Address: United States
Website: https://tybro.com/

Release ID: 89080492