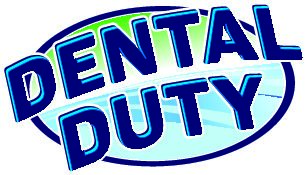 Hamilton United States - August 23, 2019 /MM-prReach/ —
Dental Duty, a manufacturer of powered toothbrushes and accessories, has recently launched its smart electric toothbrush on Amazon. Oral health is a huge concern for many people all over the world, and the company believes its product is a convenient and effective means for cleaning teeth. It hopes its sonic travel toothbrush will make a difference in the quality of dental care for everyone.
"Regular toothbrushes can be harsh and severely ineffective for cleaning your gums. That's why we made our electronic toothbrush with long-lasting nylon bristles that effectively clean teeth and rub against the delicate gums without causing any damage or irritation in the mouth. Buying our sonic toothbrush is the easiest way to know you'll be spending less money at your next dental visit. The brush makes it super-simple to clean and massage your gums, reducing your chances of gingivitis. With all the removed plaque and bacteria, you'll drastically improve gum health and be on your way to perfect oral care." the spokesperson from Dental Duty explains.
According to the brand, the sonic toothbrush is powered by a 1800mAH battery, which can last up to six months on a minimum of two minutes per use, twice daily. It comes with a travel-friendly USB charger and has five cleaning modes: white, clean, sensitive, polish and massage. The brushing intensity varies from our electronic to gentle, and it has a smart timer that pauses after every 30 seconds to allow the user to alternate between different areas of the mouth.
"With the power of 40,000 sonic vibrations per minute in your hand, your smile will be noticeably whiter and brighter within two weeks of use due to all the plaque and bacteria buildup removed from your mouth every day. It's the best toothbrush for adults," the spokesperson adds.
Anyone interested in finding out more details about the sonic travel toothbrush should visit the company's website or Amazon storefront.
###
https://youtu.be/eYU1s5DbzXc
Twitter: https://twitter.com/@dentalduty
Facebook: https://www.facebook.com/dentalduty
About Us: Dental Duty is a Premium Oral Care Solutions private limited company.
Contact Info:
Email: Send Email
Organization: Dental Duty
Address: , Hamilton, NJ, 08619, United States
Website: https://www.DentalDuty.com

Source URL: http://prreach.com/?p=34451
Release ID: 88911269