United States - October 3, 2022 —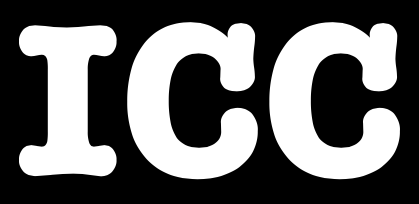 The Inclusive Capital Collective (ICC) is releasing its third Black Paper titled: Relationship-Based Lending: Driving equity by centering trust in the financial system authored by the leadership and collaborators of Community Credit Lab (an ICC member).

A series of briefings written by and for practitioners, the Black Papers are intended to shine a light on systemic racist barriers in the financial markets. They focus on key areas that are ready for new interventions by investors who seek to promote social justice through investment solutions.

Over 60% of Black and Brown entrepreneurs in the current ecosystem who are looking to expand various innovations do not have access to capital. People are familiar with the 5 C's of credit (capacity, capital, collateral, conditions, and character), but they may not be familiar with how this, amongst other, criteria is creating a disadvantage for BIPOC business owners.  We need to confront the history of systemic racism in financial lending, so we can create a new structure that works for our communities. – Najaah Yasmine Daniels | Founding CEO, Inclusive Capital Collective

The latest Black Paper from The ICC highlights the multigenerational history of practices, behavior, policies, and systems that continue to persist in denying wealth-building opportunities to Black, Indigenous, People of Color (BIPOC). It draws from recent data, to show discrepancies in terms of how white business owners are treated by the financial industry compared to entrepreneurs of color.  

The Black Paper demonstrates that challenging the status quo in lending practices and the cost of capital are core components to addressing the inequities still pervasive in lending. 

"We cannot achieve equity without challenging the core tenants that stand up our financial system. In redefining our economic priorities and reimagining methods for investing capital that center the experiences of communities that have been excluded and extracted from in our financial system, we can collectively build solutions that work towards achieving economic justice." - Sandhya Nakhasi | Executive Director, Community Credit Lab

The Paper explores the systemic problems that exist within the financial industry today. Specifically, this includes how the current narrative on who is deemed creditworthy continues to disadvantage BIPOC businesses and how we can begin to shift this narrative. 

Developing alternative lending models to relationship-based lending is offered as one possible solution to dismantle structural racism in the financial industry. It is with these alternative models, the Black Paper argues, that we can begin to humanize the financial system, putting a premium on innovation and benefiting society as whole. 

Finally, the Black Paper showcases people and organizations that are already committed to disrupting and altering the mainstream lending models that are central to the financial issues experienced by BIPOC businesses today. This includes innovators such as B:Side Capital, ConnectUP! Institute, Native Women Lead, and New Majority Capital. 

The Black Paper underscores the myriad solutions currently available to address structural racism that has been embedded in the financial system in this country since its inception, and encourages us all to be part of moving these solutions forward. 

As well as publishing the new Black Paper, The ICC will be hosting a virtual event on October 11th between 4:00 and 5:30 pm EST to discuss the topic of the paper and invites you to join the conversation.  Please visit the ICC website for more details and to register for the free event.

About The Inclusive Capital Collective 

The Inclusive Capital Collective is a continuously growing network of community fund managers as well as entrepreneur support organizations. Together, they have been designing and developing shared technical and financial infrastructure for deploying and aggregating financial capital as well as other resources to entrepreneurs and communities of color in the US. 

The purpose of the network is to work to overcome systemic racism by ensuring equitable access to capital. The group is working to achieve this goal by amplifying and aiding innovators as well as service providers who are building wealth in their respective communities.   

The ICC is being incubated by the Zebras Unite Co-Operative, in partnership with Zebras Unite.org, Surdna Foundation, Common Future and SecondMuse Foundation, and with support from Wells Fargo, UBS, One Project, the Economic Development Administration for Cultural Innovation.


To learn more about the Inclusive Capital Collective, or to get involved, you can visit their website at https://www.inclusive-capital.us

END
Notes for the Editor: Please address any and all press inquiries to Gabrielle LeVota, who can be reached at 310.497.6267. Email inquiries can be sent directly to glevota@crinkerland.com and more info can be found at https://www.inclusive-capital.us
Contact Info:
Name: Gabrielle LeVota
Email: Send Email
Organization: Inclusive Capital Collective
Phone: 310.497.6267
Website: https://www.inclusive-capital.us

Release ID: 89082559