Vietnam - November 23, 2022 —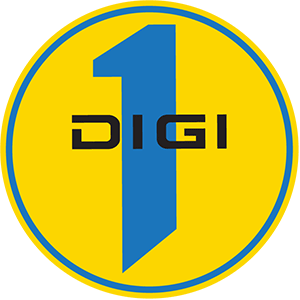 The outdoor camera is a CCTV type specifically designed to be able to observe outdoors. Often these camera types are integrated with many outstanding technologies to help the product operate stably even under the outside environment's bad influences. The outdoor camera housing has a thick metal or heat-resistant plastic layer. Outdoor cameras play an effective security solution role for businesses, companies, apartments, and houses. The outdoor camera installation with 24/7 monitoring capability helps users observe, keep the installation area safe and help society keep security.
There are two popular outdoor camera models on the market, wired and wireless.
First, the outdoor wireless camera uses a wifi connection to transmit images and sound. The wireless camera has a memory card installed for local storage. The stability depends entirely on the network connection. Wireless camera products are convenient to install.
Second, wired outdoor cameras connect network wires to transmit images and sound. The camera uses a recorder and central recording devices to store images. Wired outdoor cameras use copper backbone cables to stabilize the transmission lines and have high durability. The data the system records is high security, so data loss or unauthorized access is limited.
Of the two outdoor camera types, the second one has a higher price. The wired type has more durability, stability and security than the wifi connection type. Customers choose the product according to the needs.
The outdoor camera products are integrated with many features to withstand harsh weather conditions.
Produced according to IP66, IP67 or IP68 standards to increase durability and improve waterproof, dustproof performance.
The infrared light bulb system enhances vision and outputs clear images/videos.
Anti-interference, anti-vibration, anti-backlight, and alarm when there is a strong impact on the device.
Better recording feature than an in-house camera type.
Small focal length lenses extend the view up to 21 meters.
Some outdoor surveillance cameras have color image acquisition, some have black and white image acquisition, and some have color image acquisition during the day and black-white at night. Users should ask sales staff or actively research the specifications to understand the product's features.
Digione is a store chain that provides surveillance security camera products and many other electronic devices such as fingerprint locks, audio, timekeepers, dash cam, etc. Established in 2010, Digione has become a security solutions distributor and supplier for many world-famous brands such as Hikvision, Ezviz, Dahua, Imou, Hilook, Kbvision, etc.
Digione offers outdoor camera products wide range from many manufacturers. The product prices range from 890,000 VND to 2,490,000 VND. Each product is imported genuine and has origin certificates. For more product information, please visit: https://digione.vn/camera-wifi-ngoai-troi-xoay-360-gia-re-tot-nhat
About the store: Digione provides smart electronic devices such as security cameras, dash cams, audio, fingerprint locks, timekeepers, etc. The price and service attitude is the same between Digione's branches nationwide.
Contact Detail:
Facebook: https://www.facebook.com/digione.camera
YouTube: https://www.youtube.com/c/DigiOneCameraThi%E1%BA%BFtB%E1%BB%8BAnNinh



About Us: /UPTOPZ/
Contact Info:
Name: Digione
Email: Send Email
Organization: Digione
Address: 210 Nguyen Thai Son Street, Ward 4, Go Vap District, Ho Chi Minh City, Vietnam
Phone: (+84) 1800 0047
Website: https://digione.vn/camera-wifi-ngoai-troi-xoay-360-gia-re-tot-nhat

Release ID: 89085309