Vietnam - December 22, 2022 —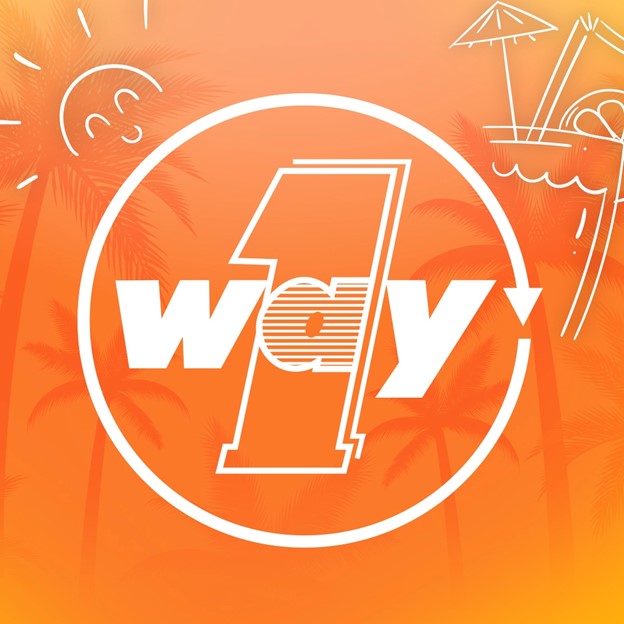 Macbook pro m1 Oneway is a business brand by Oneway Vietnam Trading and Service Joint Stock Company. It is a store chain that provides genuine Macbooks Pro M1.
The MacBook Pro M1 series has 3 versions, including MacBook Pro M1 13-inch 2020, MacBook Pro M1 14-inch 2021 and MacBook Pro M1 16-inch 2021. The 16-inch MacBook Pro M1 2021 has an edge in performance and productivity.
Design
The 16-inch MacBook Pro M1 has a square design. The chassis is made from 100% recycled aluminum. The screen part is thinned, and the base is thickened to create enough space for a diverse connection system.
On the device's left side is a MagSafe fast port (charge 50% battery in 30 minutes), 2 USB-C Thunderbolt 4 ports and a jack that supports high-impedance headphones. On the right side are an HDMI 2.0 port, an SD card reader and an additional USB-C port. The 16-inch MacBook Pro M1 can be easily connected to any compatible device for presentation, graphic design or entertainment.
Screen
The 16-inch MacBook Pro M1 has a black notch to accommodate the webcam and is consistent with the machine's bezel.
The device's 16.3-inch Liquid Retina XRD screen has a 3456 x 2234 pixels resolution, an aspect 16:10 ratio, a 256 PPI pixel density, and 1000 nits sustained brightness that can reach 1600 nits when displaying HDR content. The display supports more than 1 billion colors with the DCI-P3 color gamut and True Tone technology for accurate color correction, creating lifelike images.
The 120Hz refresh rate makes scrolling web pages, switching tabs, playing high-profile games, and watching high-resolution movies smoother.
Efficiency
The 16-inch MacBook Pro M1 has an M1 Pro or M1 Max SoC chip system. Both chips have a 16-core Neutral Engine and a 10-core CPU (8 high-performance cores and 2 power-saving cores). Differences:
M1 Pro has a 16-core GPU, 200GB/s memory bandwidth, 32GB RAM support, one video decoder, one video encoder, and one ProRes encoder-decoder.
M1 Max has up to 32-core GPU, 400GB/s memory bandwidth, one video decoder, two video encoders, two ProRes encoders and decoder engines.
The M1 Max and M1 Pro chips have better performance and stronger health.
The battery
According to Apple, the 16-inch MacBook Pro M1 can play videos continuously for up to 21 hours and browse the web wirelessly for up to 14 hours. In the real test, when leaving the screen at 150 brightness nits and connected to Wi-Fi, the device managed power to last up to 15 hours and 31 minutes. The machine is not prone to overheating even though it has reached the highest performance.
Magic Keyboard
The 16-inch MacBook Pro M1 keyboard has a completely black base and has removed the aluminum frame. Apple removed the OLED Touch Bar and replaced it with 12 functional F keys row, a larger ESC key and a more responsive small circular fingerprint reader.
The Magic Keyboard is arranged in an inverted T-shaped pattern. It has a scissor texture with key travel and is more durable than the butterfly keyboard versions. The new keyboard design prevents debris and foreign objects from falling into the key slot, causing jams and key errors.
The keyboard has a custom-brightness white backlight system. The trackpad has a large area, and the Taptic Engine force-sensing technology provides quick haptic feedback to help users operate smoothly and flexibly.
Each MacBook Pro M1 version has its characteristics and features. MacBook Pro M1 (13-inch, 2020) has a moderate price, ranging from 27,000,000 VND to 35,500,000 VND. It can meet all common tasks such as video editing, 3D graphic design, image editing or office work. This version does not have many connection ports, limiting the peripheral devices' use.
The 14-inch and 16-inch MacBook Pro M1 have multiple ports to connect multiple devices simultaneously. The device has a powerful processor with M1 Pro and M1 Max chips. The product is suitable for content creators, software developers or those who want a superior, versatile laptop that can be taken anywhere. 
For more detail about MacBook Pro M1, please visit: https://onewaymacbook.vn/macbook-pro-m1
Macbook pro m1 Oneway is a reputable unit in the Vietnam market, providing MacBooks in all versions. The MacBook Pro M1 line at the store ranges from 27,090,000 VND to 62,790,000 VND depending on the version.
All Macbook pro m1 Oneway products are guaranteed 100% genuine and warranted according to Apple's standards. Macbook pro m1 Oneway offers MacBook Pro M1 lines at good prices with many preferential programs and super attractive installment support policies.
About the store: Macbook pro m1 Oneway is a store chain providing smart electronic devices such as smartphones, iPhones, MacBooks, tablets, iPads and technology accessories. Macbook pro m1 Oneway has both new and used products.
Contact Detail:
Facebook: https://www.facebook.com/ONEWAY.MACBOOK
Instagram: https://www.instagram.com/oneway.macbook/?hl=vi
Twitter: https://twitter.com/MacbookOneway
About Us: /Macbook pro m1 Oneway/
Contact Info:
Name: Macbook pro m1 Oneway
Email: Send Email
Organization: ONEWAY VIETNAM TRADE AND SERVICES JOINT STOCK COMPANY
Address: No. 416 Cau Giay Street, Dich Vong Ward, Cau Giay District, Hanoi, Vietnam
Phone: (+84) 466 819 779
Website: https://onewaymacbook.vn/macbook-pro-m1

Release ID: 89086895