Borlänge, Sweden - May 20, 2023 /MarketersMEDIA/ —
From The Head Hunter to The Hateful Eight, The Grit, and reality shows like Dog the Bounty Hunter, there's some kind of thrill that comes from watching these shows, and sometimes, we wish we could experience and participate in the action and exciting adventures. Funko Gaming's new game now makes this dream a reality. Bounty Hunter takes you into a world of adventure and danger as they track down and capture the most notorious outlaws and other bounty challenges.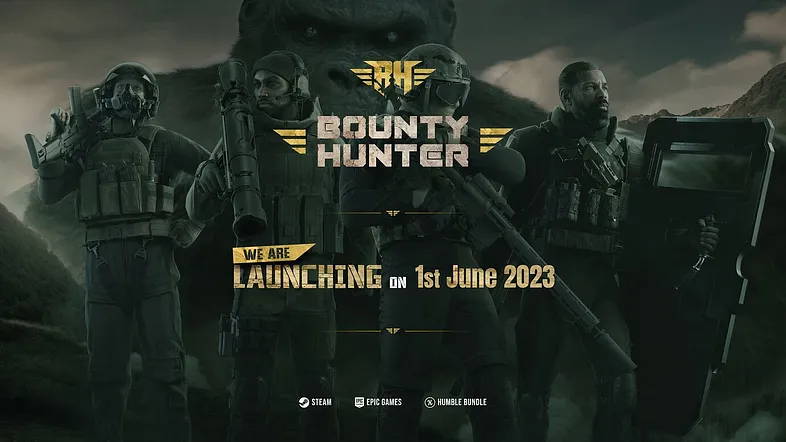 The game, set to launch early next month (June 1), is an exciting first-person shooter game with diverse game modes, multiple characters, and dynamic gameplay to keep the player fully engaged. Bounty Hunter has three distinct gaming modes: Battle Royale, Warzone, and Tournament Mode.
In Battle Royale, 100 players fight against each other. It is more of a survival game where the player is required to neutralize the opponents and be the last one standing, while Warzone is more of teamwork.
Warzone mode pits two teams of 50 against each other on a city map with diverse terrain, including forests, cliffs, and hills. The map also features a military base and a giant ape lurking around, creating chaos and destruction for players. To get to the top, you must defeat the app and ensure your team avoids lots of casualties.
Tournament mode, on the other hand, groups players into smaller teams. You compete in a matchmaking system divided into 16 teams, each with a maximum of 5 players. This will earn you points and advance through the rounds up to the final showdown.
Bounty Hunter is built on the idea of creating a more immersive and engaging experience. According to the developers, Funko Gaming, they wanted to create a game that was not only fun but also interactive, engaging, and thrilling. Bounty Hunter is built using Unreal Engine 5, guaranteeing a high-quality, immersive gaming experience.
The player can choose from 12 characters, each with unique skills and capabilities, allowing you to enjoy the game and compete perfectly. To add more excitement and challenge, Bounty Hunter features a loot system and toxic green gas. The toxic green gas will randomly appear, forcing players to find a gas mask or risk losing health, forcing players to be constantly aware of their surroundings and plan accordingly.
The loot system adds depth to the game and makes it more interesting. Players will find loot boxes scattered throughout the city containing items necessary to succeed. This means the more loot boxes you collect, or the more items you get your hands on, the higher your chances of survival.
Lastly, Bounty Hunter's map features a dynamic day and night cycle. This adds a layer of realism as players must adapt to changing conditions and use different tactics depending on the time of the day. The game has flashlights, vehicles, jets, attack helicopters, boats, and many more. Bounty Hunter is available on Steam Early Access starting June 1, the launch date. For more information about the game or the developers, check out Funko Gaming.
Contact Info:
Name: Jennifer. S
Email: Send Email
Organization: Bounty Hunter
Website: https://bountyhunter.com

Release ID: 89098001