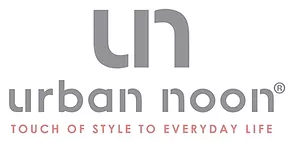 Seattle USA - September 17, 2019 /MM-prReach/ —
Urban Noon, a manufacturer of premium culinary supplies, has recently discussed the growing trend of using silicone ziploc bags as more shoppers discover the bags' wide range of uses for the environment and home storage solutions. According to the brand, its reusable silicone food bags are perfect for keeping sandwiches, snacks, fruits, liquids, and produce fresh.
More information about Urban Noon's line of products can be found at http://www.urbannoon.com/.
"I love how thick these are! They are also flexible, but still stand when placed on a hard surface, so that is awesome too! They are easy to clean by hand or throw in the dishwasher. This product is one of the best brands for reusable Ziploc bags I've purchased yet," comments a delighted customer on Amazon.
The brand's reusable silicone food storage bag is designed to not only meet the kitchen storage needs of the home, but to also be environmentally friendly. The multipurpose bags are easy to clean, allowing the user to reuse them repeatedly in comparison to one-use bags that are uneconomical and a threat to the environment after disposal.
To meet all storage needs in the kitchen, the bags come in an ideal combination of sizes: Three medium (30oz) and one large (50oz). The large bag is perfect for storing family-sized food and meal prep, whereas the medium bags work well for baby food, fruits, vegetables, snacks, and liquid foods.
As a plus, the silicone reusable food bag can be cleaned in the dishwasher or by hand, thanks to its heat-and-cold-resistant features. The reusable silicone sandwich bags can withstand temperature ranges between -40ºC and 220ºC so that they can go from the freezer to the microwave without any damage.
Urban Noon spokesperson, Ian Secan, says, "Our food bags are reusable, and the hermetic ziplock airtight seal extends the life of your food. They will serve you well for years to come. We create premium products for you and offer outstanding customer service. If, for any reason, you are not thrilled with your silicone food bags, simply contact us, and we will gladly take care of you."
The reusable silicone food storage bags cut down on waste and are leak-proof and durable, the brand contends. The bags not only contribute to a greener planet but are also affordable, costing much less than competitor food storage bags, says the brand.
Those interested in finding out more information about the reusable silicone food bags from Urban Noon should visit its website or Amazon storefront.
###
Twitter: https://twitter.com/@urbannoon
Facebook: https://www.facebook.com/urbannoon
About Us: We're thrilled to welcome you into the urban noon community.\r\n\r\nWe are a family business aspiring to spice up your culinary creations with quality, comfort, integrity and in respect to the environment.\r\n\r\nOur inspiration comes from the joy of gathering around the dinner table to enjoy a meal together with the ones we love.\r\n\r\nWe select our products around our passion for quality, natural, and fresh ingredients. Our mission is to contribute to an unforgettable experience for all cooks, from novice to culinary expert!\r\n\r\nPassion for perfection and environment, and attention to the slightest detail make the profile of urban noon, a brand committed to high quality products and to customer centric approach.\r\n\r\nOur approach is to treat our customers like family, through prompt shipping and the best customer service.
Contact Info:
Email: Send Email
Organization: Urban Noon
Address: , Seattle, WA, USA
Phone: 1-888-410-2340
Website: http://www.urbannoon.com/

Source URL: http://prreach.com/?p=34902
Release ID: 88919325