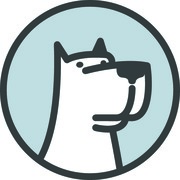 - April 28, 2016 /AuthorityNewsNetwork/ —
Signal Dog today announced the release of a new smartphone app that promises to revolutionize the trading sphere by alerting investors to changes in the mood of the market toward any given stock, currency, commodity or index before the change is reflected in the price.
Signal Dog servers search 36 million-plus articles and over 500 million social media messages every day to determine the market sentiment surrounding any particular trade. Any time the market sentiment changes, whether toward buy or sell, the app will send an alert to the investor.
"This technology has been in use by major Wall Street players for years," said Robbert Hofman. "Signal Dog's proprietary algorithms allow us to bring this advanced technology to the general public at a fraction of the cost to big banks. Plus, our user friendly platform streamlines the process making it easy for anyone to use."
The app, which is available on iPad, iPhone and Android devices, brings the power of Wall Street to the palm of an investor's hand. Signal Dog notifies investors in advance to changes in market moods so they know exactly when to make a trade. The app assigns values to mood changes so investors can make educated trading decisions in real time.
The app's customizable alerts allow savvy investors to take advantage of changes in market sentiment as it happens, instead of after it has already happened like nearly all other traders do.
"This tool gives everyday Americans the power to make smart, educated trades on stocks, currencies and commodities with the same confidence and knowledge as the Wall Street elite," says Robbert Hofman. "We are leveling the playing field for everyone who is interested in investing in stock, bond and commodity markets around the world. Signal Dog is committed to making financial analysis accessible to everyone. Not just uber-wealthy Wall Street traders and hedge fund managers."
The technology behind Signal Dog was developed in 2013 and has been successfully used by big banks and financial brokers since 2014. By opening up this advanced technology to the general public, Signal Dog is disrupting the trading landscape and turning the tables in favor of the everyday investor.
The company firmly believes that giving open data access to all reduces the gap between the rich and poor, and leads to a healthier, more robust global economy.
Signal Dog is easy to use. For example, if an investor is interested in buying a commodity, such as gold, the investor simply selects gold in the app and wait for Signal Dog to notify them of changes in market sentiment. If an investor is comfortable with the report, the investor can then choose to make the trade. The same is true for any stock, bond or mutual fund as well.
ABOUT SIGNAL DOG
Signal Dog is a unique new company offering financial "Big Data" that was once the exclusive domain of Wall Street to any investor with a smartphone.
Company Name: Signal Dog
Contact Name: Jack Feldman
City: London
Country: United Kingdom
Phone: +44 203 397 2498
Email: pr@signal.dog
Website URL: https://signal.dog
Source URL: http://authoritynewsnetwork.com/signal-dog-unveils-new-app-that-promises-to-revolutionize-trading-by-alerting-investors-of-changes-in-market-sentiment-in-advance/
Release ID: 112632