United States - March 24, 2023 —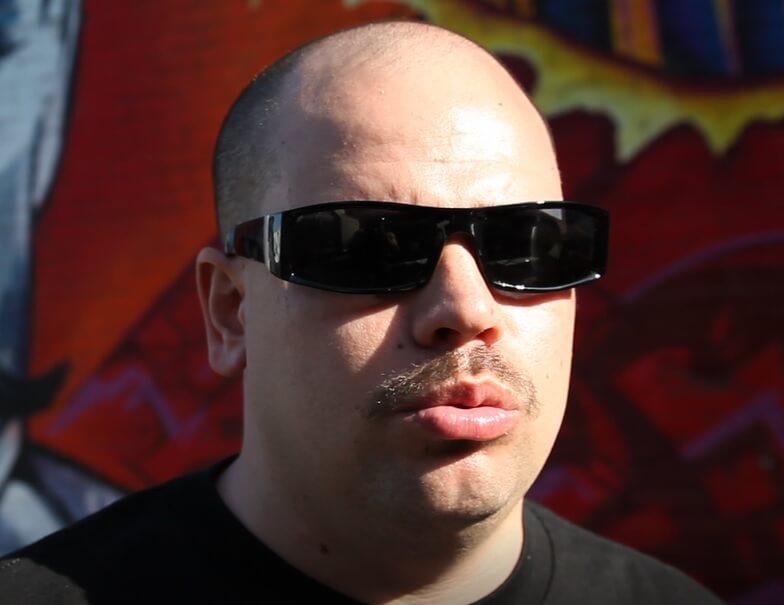 Jonathán Pérez more popularly known as Serio is a rapper, actor, producer, and one of the most prolific artists on the American continent. Performing and writing ever since 2005, Serio has had terrific success; his unique style and devotion to keeping his music authentic graced him with a cult-like following comprised of tens of thousands of fans. 
Serio surfaced on the American rap scene in 2005. The following year, he launched his first album titled "Nightmares Turned Into Reality" often shortened to "N.T.I.R.". The album was released on the 19th of April in 2006 and introduced both Serio Chicano Rapper and his record company Serio Controla Records to the world. 
With singles such as "I've Walked It", "Crazy, Crazy, Crazy", and "The End of the World", Serio gained traction among rap fans and connoisseurs but the song that resonated with his followers the most was "I Got to Have You". 
For the following two years, Serio diligently worked on the second part of "Nightmares Turned Into Reality", dubbing his next album "N.T.I.R. Part 2 – The Revenge of Serio". Released in January 2009, this album further cemented Serio's place among the most respected West Coast Latin rap stars. 
Serio toured and performed while working on brand-new music by the end of the 2000s and entered the 2010s on a high note with yet another album called "Gansterism Part 3". Serio was recording this album for a little over a year and released it in April 2011 via his Serio Controla Records. 
Serio collaborated with several high-profile artists for this release, including MC Magic, as featured on "I'll Never Forget" and "Serio Come Back"; Midget Loco was featured on "This is the Way I Kill", and LSOB was featured on "I'll Never Forget". In addition to twelve premium quality rap tracks, Serio also included the "Serio Interview" in Gansterism Part 3. 
The brightest accolade in Serio's catalog is the launch of Soy Chicano Rap, his fourth album released in 2013. With this album, Serio addressed hot topics in American society. Behind the unique lyricism and masterful beats, powerful messages were hidden for fans to discover and connect to. 
Serio revisited his fourth album on multiple occasions between 2014 and 2016. After a short break in his music career, Serio is coming back stronger than ever in 2023, bringing fresh singles into his catalog. 
The track "They're Just Jealous" is his newest single, although the artist imparted that he was working on brand-new music and that another album is in the works.
More information about Serio is available on the artist's official website.
Contact Info:
Name: Jonathan Perez
Email: Send Email
Organization: Serio
Address: Los Angeles, CA.
Website: https://www.seriocontrola.com

Release ID: 89092252