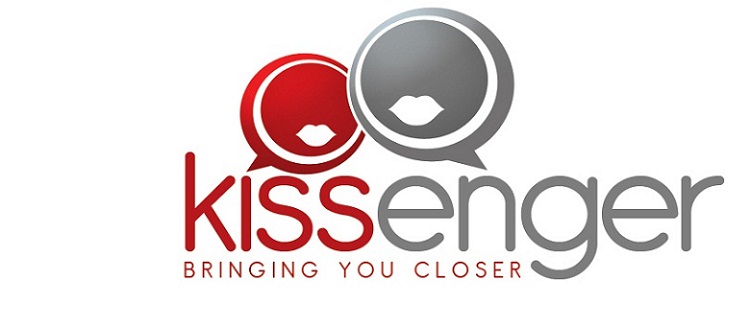 - March 21, 2014 /MarketersMEDIA/ —
The Kissenger is bringing the first real kiss transfer device designed to enhance the web chat experience with loved ones around the world.
San Francisco, CA - Send a kiss across the globe with a real kiss transfer device called "Kissenger", which is derived by a combination of the words Kiss and Messenger. Kissing is an important mode of human communication and the most intimate expression of affection, and it has been lacking in the modern age of long distance and virtual relationships. Kissenger is a robotic gadget that transfers the kiss sensation over the internet and replicated on the receiving side by another Kissenger. Now loved ones can stay connected with new and exciting ways by sending kisses to other loved ones anywhere around the globe.
There are many ways to stay in touch with loved ones, including texting, calling, and video chatting. In the past users were unable to touch. Users could only access sight and sound with other users and touch seemed to be left out. Touching another person can help people feel loved, secure, and less anxious. Kissenger can fill this gap and allows touch to be transferred during Web cam chats. Kissenger is easy to set up and use. One user kisses the unit while the other receives the kiss on the other unit. The kiss will be a replica of the real kiss from the user sending it.
The Kissenger concept began as a National University of Singapore project by Dr. Hooman Samani. After the release of the original prototype Kissenger became a hit on many media sites. In 2012, Dr. Hooman Samani met Dinos Demetriades and together created Kissenger Pte Ltd, a Singapore entity which is part of the NUS Enterprise Incubator, and the recipient of an Interactive Digital Media development grant.
"This is not just an app. This is the world's first true kiss transfer device which are available at a realistic price and will give you an added dimension in your video conference experience with your loved one," says Dinos Demetriades, CEO of Kissengers Pte Ltd.
Dr. Hooman and Dinos have completed the development of the Kissenger and are close to production. Now the team needs financial support to set up the first assembly line to begin manufacturing and bringing the Kissenger to the public. Financial backers who give $35 will receive one Kissenger and those who give $60 will receive a pair of Kissengers. Any donation is greatly accepted.
To learn more about Kissenger Pte Ltd.'s plan for the project and how to give to the current Indiegogo campaign, please visit http://www.indiegogo.com/projects/kiss-transfer-device-the-kissenger-kiss-messenger.
Facebook: https://www.facebook.com/Kissengers?fref=ts
Video: http://www.youtube.com/watch?v=N_nlKNY0xuE&list=PLwmm91fkHv5BT8f9eOBIgrMfXF4ixstxR
Website: http://www.kissengers.com
Media Contact
Company Name:
Kissengers
Contact Person:
Dinos Demetriades
Email:
Send Email
City:
San Francisco
State:
CA
Country:
United States
Website:
http://www.indiegogo.com/projects/kiss-transfer-device-the-kissenger-kiss-messenger
Source:
www.abnewswire.com
Release ID: 37276