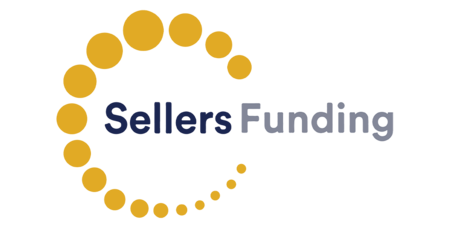 New York USA - November 27, 2020 /MM-prReach/ —
SellersFunding, a leading fintech company and industry experts on growing online stores for Amazon and other online marketplace sellers, released its top three tips for what to avoid during the hectic days of Black Friday, Small Business Saturday, and Cyber Monday selling.
"Today's e-commerce sellers are inundated with conflicting advice on how to approach competition and advertising strategies this time of year," said Tim Jordan, Chief Growth Officer, SellersFunding. "At this time every year, we use our data and experience, as sellers ourselves, to give practical advice to our community on how to approach these confusing topics."
 No. 1 FOMO on PPC Bids on Peak Days Tip
Before big holidays, Amazon fills up marketplace sellers' inboxes with guidance to increase PPC (Pay Per Click) bids and budgets. And why not? If everyone is competing more on those days and sellers don't want to miss out on positioning on pages for specific keywords.
Jordan recommends against increasing PPC as he's seen so many competitors increasing their bids but not their daily spend limit. "That means they can run out of budget early in the day. We know that more e-commerce sales happen in the latter part of the day, so why not take advantage of less expensive, p.m. clicks when others are out of the fray," Jordan said.
Tip No. 2: Depleted Stock Way Too Soon
Selling out of inventory might sound like a good problem to have, but according to SellersFunding, Amazon sellers need to think about the entire holiday season rather than just specific days.
"Remember, most e-commerce sales increase in Q4, even without any adjustments to campaigns," said Chad Lio, Director of Marketing and B2C E-Com expert. "If you decide to run rebates, coupons, and discounted deals, inventory stocks out much faster and profits are lower per sale. If you have limited inventory, remember that doing big pushes on sales holidays can have a detrimental impact on your ability to rank if you stock out early."
Tip No. 3: Unrealistic Expectations
A lot has changed over the last several years related to effectively promoting marketplaces and products on Amazon. Big brands have noticed Amazon sales peaks on key dates and have shifted digital advertising to prime advertising locations.
"In 2016, when I launched a private label brand, my Amazon Lightning deal helped generate a lot of revenue while helping rank our products substantially in just a few hours," Jordan said. "Now, tens of thousands of sellers run lighting deals, daily deals, and other rebates. Or, they run heavy discounts on the big sales holidays. The effectiveness of these tactics is diminishing, but by mapping out a sales strategy to leverage the entire holiday season, sellers can outshine competitors by taking a different, less intuitive path."
SellersFunding not only provides financial tools and services for e-commerce stores, but it shares its growth tactics, marketing and strategy insights, and opinion pieces from practitioners and industry experts alike on its blog geared specifically for e-commerce businesses.
###
Twitter: https://twitter.com/@Sellers_Funding
Facebook: https://www.facebook.com/SellersFunding/
LinkedIn: https://www.linkedin.com/company/sellersfunding/>
Instagram: https://www.instagram.com/sellersfunding/?hl=en
Youtube: https://www.youtube.com/channel/UC8T1BC6RBd-6H0vfIswLqhQ?reload=9
About Us: SellersFunding operates a global financial platform that provides financial tools focused solely on online marketplace sellers. Its machine-learning model offers working capital to businesses frequently not eligible due to their global expansion, coupled with a robust currency exchange and transfer system, making it a "one-stop-shop" for marketplace sellers.
Contact Info:
Name: Lara Wyss
Email: Send Email
Organization: SellersFunding
Address: 450 Lexington Ave, 4th Floor,, New York, NY, 10017, USA
Phone: 206-487-4570
Website: https://www.sellersfunding.com

Source URL: https://prreach.com/?p=43067
Release ID: 88986026