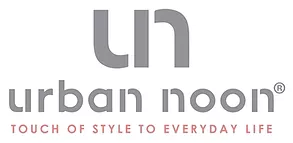 Seattle USA - August 29, 2019 /MM-prReach/ —
Urban Noon's reusable silicone food bag has been receiving accolades from Amazon shoppers of late. Manufactured from 100% food-grade silicone material, these reusable bags support a wide range of food-storage needs while addressing the problem of plastic waste. To date, the product has been recommended by an environmentally conscious user. These reusable bags are available on Amazon for a discounted rate of $24.97.
More information about Urban Noon's silicone ziploc bags can be found at http://www.urbannoon.com.
Single-use plastic bags contribute to many global and local problems, including environmental damage, climate change and pollution. Since plastic bags do not biodegrade, they exist indefinitely in landfills and oceans. Reusable bags can minimize damage to the environment by decreasing the amount of waste in landfills. This helps to reduce land and water pollution as landfills play a major role in the destruction of the environment.
A spokesperson from the company stated, "Our silicone reusable food bag is extremely resistant to heat and cold — the range is between something like 40 degrees and 428 degrees Fahrenheit. These bags can be used safely in a microwave, oven, sous vide cooker, steamer, refrigerator, freezer and dishwasher. And to keep food fresh, we've added a hermetic Ziploc airtight seal. Because we love to make our customers happy, we include a bonus gift with every purchase of a reusable produce mesh bag for grocery shopping."
Each pack of silicone Ziploc bags from Urban Noon contains three medium-sized bags, each with dimensions of 8.7×7.6×6.9 inches. These bags are designed specifically for baby food, fruits, vegetables, snacks, liquids, etc. The pack also contains one large bag (10.9×9.6×8.3 inches) for storing family-sized food and meal preparation. With a strengthened, expandable base, these bags keep the stored food perfectly upright without any stands, according to the company,
Expressing satisfaction about the product, a recent user mentioned, "Save our planet! These bags are reusable and leak proof. They cost less than the competitor's reusable bags. I will buy them again!"
Those interested in learning more about Urban Noon's reusable silicone food storage bag should visit the company's website or Amazon storefront.
###
https://youtu.be/x9jrYA-q9U4
Twitter: https://twitter.com/@urbannoon
Facebook: https://www.facebook.com/urbannoon
About Us: We're thrilled to welcome you into the urban noon community.\r\n\r\nWe are a family business aspiring to spice up your culinary creations with quality, comfort, integrity and in respect to the environment.\r\n\r\nOur inspiration comes from the joy of gathering around the dinner table to enjoy a meal together with the ones we love.\r\n\r\nWe select our products around our passion for quality, natural, and fresh ingredients. Our mission is to contribute to an unforgettable experience for all cooks, from novice to culinary expert!\r\n\r\nPassion for perfection and environment, and attention to the slightest detail make the profile of urban noon, a brand committed to high quality products and to customer centric approach.\r\n\r\nOur approach is to treat our customers like family, through prompt shipping and the best customer service.
Contact Info:
Email: Send Email
Organization: Urban Noon
Address: , Seattle, WA, USA
Phone: 1-888-410-2340
Website: http://www.urbannoon.com/

Source URL: http://prreach.com/?p=34599
Release ID: 88913465