United States - November 22, 2022 —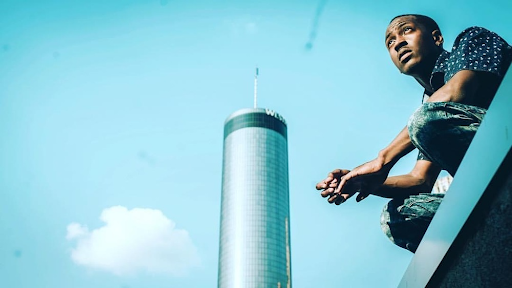 DJs are the unspoken heroes of contemporary music. While producers are credited for the sound and songwriters for the ideas, little is known about the professionals that start and keep the parties going. 
It is not uncommon for disc jockeys to have significantly more prolific careers than household bands. Mixing, producing, creating, playing, and performing at multiple venues, sometimes even multiple countries a night, DJs need to be skilled, resourceful, inventive, and unique to make it in today's music business. DJ Fly Guy is among the most respected touring DJs in the United States and beyond – a professional who earned global renown after leading each artist he collaborated with to success. 
The story of DJ Fly Guy begins when he was only 12 in his hometown of Atlanta. When his uncle recognized DJ Fly Guy's appreciation and love for music, he brought him into his world of disc jockeying. 
Learning the ropes came naturally to DJ Fly Guy, as he had enormous untapped potential, talent, and most importantly, the will to commit to learning, making, and performing music while his peers were playing their free time away. 
"Simply do what you love and you'll never work a day in your life" are the words that helped DJ Fly Guy climb the ladder of success. 
As a 12 years old child in Atlanta, DJ Fly Guy began playing music and was almost instantly recognized by numerous high-profile artists, including JD, Pretty Ricky, Soulja boy, Tatyana Ali, Da Brat, and others. 
Upon reaching his teenage years, DJ Fly Guy stepped into the corporate world and quickly became one of the most sought-after DJs. He is widely renowned for his unique blend of electronic dance, R&B, jazz, house, hip-hop, and electronic music. 
As he gained experience, DJ Fly Guy also gained connections, and it was not long before a high demand for his performance appeared internationally. He decided to become a touring DJ full-time and has met a range of exquisite artists along the way.
From Future and Young Thug to OG Maco and Lolife Blacc, Scotty Atl, and many others, DJ Fly Guy soared in popularity alongside his new friends. One of the most notable milestones in his career was touring with two-time Grammy-nominated London artist Millie Go Lightly. Aside from mixing and playing music, DJ Fly Guy is also performing as a radio DJ for WFXE Foxie 105 FM. 
DJ Fly Guy strives to never miss an opportunity to meet new artists or polish his skills even further. Even in his spare time, he is booked for local gigs in Atlanta, as well as the entire state of Arizona. He is currently ranked the third most popular DJ in the state by Thumbtack. 
More information about DJ Fly Guy is available on his official website.

Contact Info:
Name: Mike Smaok
Email: Send Email
Organization: DJ Fly Guy
Address: United States
Website: https://djflyguy.net/

Release ID: 89085197