United States - July 2, 2022 /MarketersMEDIA/ —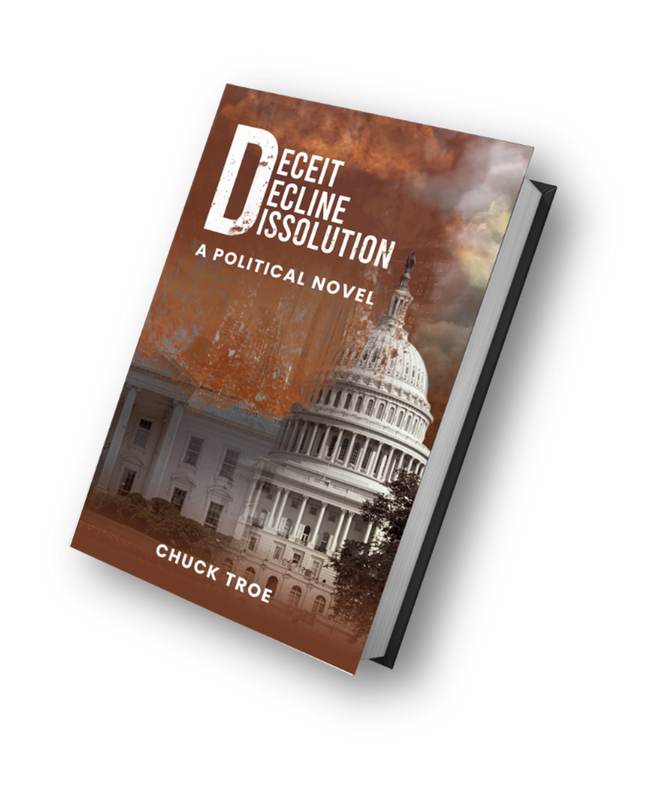 Deceit Decline Dissolution, a Political Novel was recently released. It is a fictional account of a very real place, the USA. It is also a cautionary tale of a country deeply divided along cultural, social and political lines that is headed for chaos and collapse. 
In a nation under the control of far left liberal progressives pursuing woke ideologies, it is unclear to the public who is in charge. It is very clear that the country is rushing headlong into disaster.
Believable characters and plausible real world stories of real life people juxtapose humor and horror, intellect and idiocy, tenderness and brutality, reality and fantasy, good will and greed, real-world dreams and utopian fantasy.
The author is a proponent of a smaller, less intrusive federal government. He advocates for individual liberty and personal responsibility as foundational principles of political and economic freedom. However, he says that "yelling or shooting at each other is never productive. Rational argument rarely penetrates strongly held beliefs. The best argument against liberal progressive ideology is to present it honestly and accurately so that it condemns itself." His novel does exactly that.
In the novel, far left policies are ineffective, ill motivated, counter-productive, and self-destructive. They are implemented by characters who reveal corrupt and self serving motives and disturbing personality defects. They exhibit unquestioning allegiance to alternative histories, unsubstantiated claims of others' motives, opinions disguised as facts, and largely undefined goals of racial, gender and class "justice and equity".
The effects of bad policies instituted by doctrinaire, corrupt and inept politicians have devastating effects on ordinary people. Suffocating regulation, abandonment of the rule of law, government overreach and illicit covert domestic operations inflict pain and suffering on the population.
Irreconcilable differences between two profoundly different views of history, contemporary reality, political philosophy, and cultural standards, push the states into common-interest groups. On opposite sides of the divide, they move toward partition of the United States into several new nations.
About the Author
Chuck Troe is an essayist, commentator and author on economic, political and spiritual subjects. He is a libertarian who has never belonged to a political party, never given money to a political campaign, and never failed to vote in a general election. He is retired from a successful business and professional career. Deceit Decline Dissolution, a Political Novel is his second book and first novel.
Amazon: https://www.amazon.com/DECEIT-DECLINE-DISSOLUTION-Chuck-Troe-ebook/dp/B0B17MQJPL
Contact Info:
Name: Chuck Troe
Email: Send Email
Organization: Chuck Troe
Website: https://chucktroe.com/

Release ID: 89077740