Vietnam - September 12, 2022 —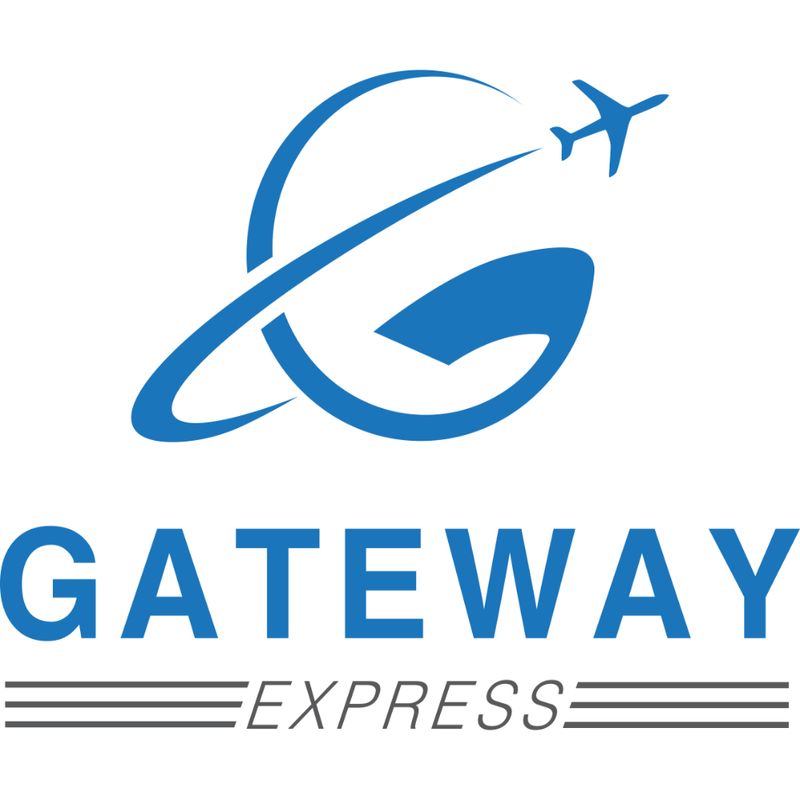 The development of the economy, electronic websites and online shopping habits have created many opportunities for the logistics service industry development, including international express services. This form is the process of transporting goods from one country to another. The operation is carried out through specialized and licensed transport companies and units.
Gateway Express is a unit specializing in providing international express delivery solutions in Vietnam, receiving transportation worldwide in countries such as the US, Australia, Singapore, Canada, Germany, France, Japan, Korea, Taiwan, Malaysia, etc.
Gateway Express was established in 2016 with the core value of Accurate-Fast-Saving, skilled, dedicated and friendly staff promising to bring the best service to customers.
There are 2 main international transportation forms: air and sea express. At this time, Gateway Express provides customers with air freight. Many customers choose air freight because of its convenience, fast and time-saving advantages. The parcels do not need complicated port import procedures such as via sea. Moreover, the packages are delivered door to door. This transportation form is suitable for small-sized, lightweight goods. And the weight of the package is converted to volume. Therefore, Gateway Express's staff support customers in packing so that the parcel has the smallest volume to avoid incurring should not have costs for customers.
With over 7 years of operation, Gateway Express has become a major partner of international express carriers such as DHL, FedEx, UPS and TNT. Therefore, the service packages provided to customers have stable prices, ensuring the goods delivery progress and safety. Namely, customers can reduce 30-50% cost by choosing to send goods at Gateway Express compared to sending directly through international shipping carriers. Delivery time depends on the customer's chosen service package (fast express 1-2 days, normal express 3-5 days, save mode 8-10 days), and Gateway Express can deliver the goods to rural, remote areas worldwide. Many flexible packages are provided for customers to freely choose depending on customer budget, location and delivery time. All consigned goods are packed for free, carefully, and safely, with a specific tracking number to track the parcel delivered to the recipient's home. Goods insurance up to 100% of the goods values if there is any loss or damage during transportation.
With customers using international express for the first time, Gateway Express has small blogs sharing details about shipping procedures, regulations and important express notes. Helping customers easier to choose the goods to send or pack. Customers can consign various goods such as food, components, electronics, cosmetics, etc. However, the goods must comply with the regulations of international transportation. As Gateway Express shares, customers should avoid sending meat, eggs, and milk for food goods. The food must have clear labels, prove its origin and have FDA certificates. Clothing goods do not have strict regulations. Customers only need to specify each type and quantity, such as women's shirts, women's pants, men's pants, etc. Or for components goods/electronic devices, customers need to remove the battery or drain the battery of items containing magnets/batteries such as speakers, laptops, phones, etc. (air freight).
The US, Australia, Canada, and Singapore are the favorite countries the Vietnamese choose to use international express. For these countries, Gateway Express has posted a specific price list of each country. The cost level gradually increases with the weight of the goods. The Posts make customers easier in determine the paid amount and compare prices with other Vietnamese express companies. As for the less popular countries such as Taiwan, Germany, France, Japan, Korea, and Malaysia, Gateway Express directly exchanges with customers. All other costs incurred are clearly stated by Gateway Express in consulting and signing contracts with customers.
Gateway Express prioritizes aims to serve a stable customer and sustainable development. That means showing professionalism and prestige to serve 1 customer for the 2nd, 3rd, 4th time and even more times. Therefore, each Gateway Express staff is constantly striving to improve the service quality to create superior express delivery solutions that meet customers' diverse needs, from individuals to businesses.
For more detailed information about the services being served at Gateway Express, please visit this link: https://gatewayexpress.vn
About the company: Gateway Express is an international shipping company with over 7 years of industry experience. Operate with 3 criteria Accurate – Fast – Economical to satisfy customers.
Contact Detail:
Facebook: https://www.facebook.com/gatewayexpress.vn
Youtube: https://www.youtube.com/c/GatewayExpress
Twitter: https://twitter.com/gateway_express


About Us: /UPTOPZ/
Contact Info:
Name: Thuan Nguyen
Email: Send Email
Organization: Gateway Express
Address: No. 51 Lam Son Street, Ward 6, Binh Thanh District, Ho Chi Minh City, Vietnam
Phone: (+84) 938 373 343 (+84) 944 247 267
Website: https://gatewayexpress.vn/

Video URL: https://www.youtube.com/watch?v=HzCeSNXuFt8
Release ID: 89081400