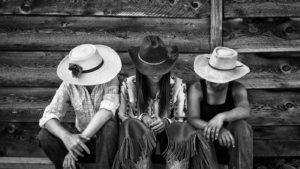 - September 15, 2018 / / —
Ranch Office is slated to open its doors on November 1st, 2018. As a new-concept type of coworking environment in Houston, Ranch Office caters to the small businesses, freelancers and other entrepreneurs with its rustic and home-like appeal and flexible office spaces.
Members gain exclusive perks at the Ranch Office such as free parking, fiber wi-fi, brain fuel, local beer on tap and available conference rooms. Ranch Office also has an outdoor patio that is slated to become rentable for events for clients.
The pre-open rates start at $35 per month for a professional membership. This basic membership gives you access to the coworking space and other membership perks such as fiber wi-fi and phone lines.
Another pre-open rate is for the hot desk for $199 per month. This gives you access to basic membership perks as well as an available desk in the common area whenever needed.
The last pre-open rate is for a private office. The rate is for $550 per month. The offices are able to accomodate between 1-10 people and allows the small business or start-up focus on their growth.
"The Ranch is a place for small business and start-ups gain a foothold within their industry," said Michael Haapaniemi, owner and operator of the Ranch Office."Our unique coworking environment is designed to inspire and allow our members to focus on their own growth," Haapaniemi continues.
Ranch Office is a unique coworking environment that offers a rustic and Texan themed environment to both fuel and inspire. Located off I-10 near Spring Valley Village on the outskirts of Houston, Ranch Office is strategically located to get the most out of small businesses in the area and has plenty of amenities including shopping and restaurants.
Company Name: The Ranch Office
Contact Name: Michael Haapaniemi
City: Houston
State: TX
Country: United States
Phone: 8052684092
Email: michael@ranchoffice.com
Website URL: https://www.ranchoffice.com/
Release ID: 408035