United States - January 28, 2023 —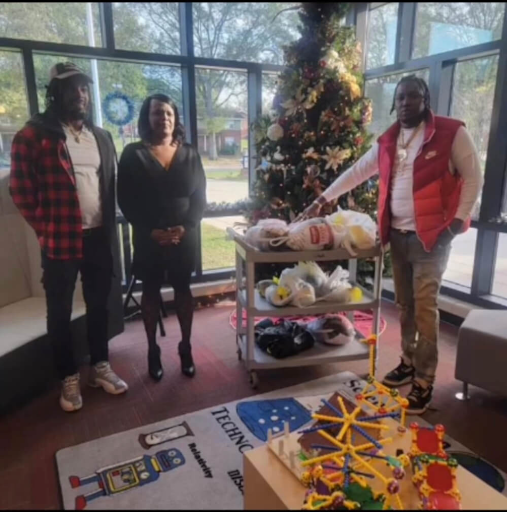 The world knows him as MOBBTIED Q while his close friends and the broader community of Richmond, Virginia remember him as the young Quincy Barlow. His upbringing was far from ideal, but MOBBTIED Q found a way to channel and express the pent-up negativity that surrounded his formative phase – music. 
Quincy Barlow came to the American rap & hip-hop scene in 2021 with several singles that broke through the roof. His debut album "Pressure" was instrumental in his rise to stardom, showcasing his unique flow and lyrical genius. MOBBTIED Q has collaborated with numerous high-profile artists on this release, including Actionpack Ap on "Baking Soda"; Ysn Solid on "Bad News"; Barry Bandz on "Back Up" and "Struggle", and numerous others.
The year 2022 was busy for MOBBTIED Q. He launched his second album titled "A Richmond Nightmare" with the help of a fellow artist Corli Corleone, who was featured in multiple hit singles, such as "Baldhead", "Empty Threats", and "Lit Up". 
Aside from gracing his hometown of Richmond with premium music, MOBBTIED Q extended his helping hand to those that needed it the most. He donated innumerable toys during Christmas time to various Richmond schools; he fed and provided clean, fresh clothes to the homeless, and he supplied numerous turkey packages for Thanksgiving to Richmond communities. 
Quincy, a.k.a. MOBBTIED Q imparted that his mission is to "teach the youth that there's a better way other than the streets." Having spent some time in correctional facilities and wasted most of his formative years, MOBBTIED Q made it his goal to teach the new generations that life can be beautiful if they follow their hearts and dreams.
More information about MOBBTIED Q is available on the artist's official Instagram page.

Contact Info:
Name: Quincy Barlow
Email: Send Email
Organization: Twts ent llc
Address: United States
Phone: 8042431762
Website: https://instagram.com/twts_mobbtiedq?igshid=YmMyMTA2M2Y=

Release ID: 89089044