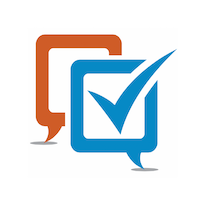 San Francisco US - June 20, 2020 /MM-prReach/ —
In celebration of Father's Day, 200 people were surveyed using PickFu, an online market research company that helps entrepreneurs get answers to their questions fast. The survey posed the question, "If you could choose any TV dad to be your dad, who would you choose?"
Dive deeper into this PickFu poll at https://www.pickfu.com/blog/the-tv-dads-who-raised-us/
The responses yielded exciting results that were laid out in an article by PickFu CMO, Kim Kohatsu, called "The TV Dads Who Raised Us."
The article states, "We first ran the poll with 100 respondents, and Uncle Phil (Fresh Prince of Bel-Air) took an early lead in our search for top TV dad. However, with so many contenders in the dad-off, we decided to add more respondents to see if a clearer winner would emerge." In the end, Uncle Phil took the silver medal.
The final result for first place: a three-way tie between Tim "The Toolman" Taylor (Home Improvement), Danny Tanner (Full House) and Homer Simpson (The Simpsons). The article suggests the three-way tie demonstrates conflicted feelings about Dad. "We look for a clichéd idea of masculinity from a character like Tim the Toolman, but we also want the soft sensitivity of single dad, Danny Taylor. And still other times, we want to pal around with our dad over a Duff beer and risk strangulation if we say the wrong thing."
PickFu surveys provide respondent information, allowing for more in-depth insight into results. The TV dad poll can be viewed by demographic breakdowns, including responses from people who are dads themselves, by gender or age group, or filtered by commonly used words.
PickFu is a people-powered platform to help businesses know what sells before they sell it. Surveys provide authoritative information based on a business's target audience. "PickFu makes it easy to build a custom audience that fits your goals," said John Li, PickFu co-founder.
For those interested in more information about PickFu's survey-based services, please visit the company's official website.
###
https://youtu.be/TY3mQSe8nb4
Twitter: https://twitter.com/@PickFu
Facebook: https://www.facebook.com/pickfu
LinkedIn: https://www.linkedin.com/company/pickfu>
Instagram: https://www.instagram.com/pickfupolls/
Youtube: http://youtube.com/pickfu
About Us: PickFu helps businesses make better-informed decisions through instant polls. Customers across industries like e-commerce, software, and marketing use PickFu for insights on product features, graphic design, user interfaces, copywriting, and more.
Contact Info:
Email: Send Email
Organization: PickFu
Address: 548 Market St. #68790, San Francisco, CA, 94104, US
Phone: 888-852-2170
Website: https://www.pickfu.com/

Source URL: https://prreach.com/?p=41040
Release ID: 88964617