United States - February 18, 2023 —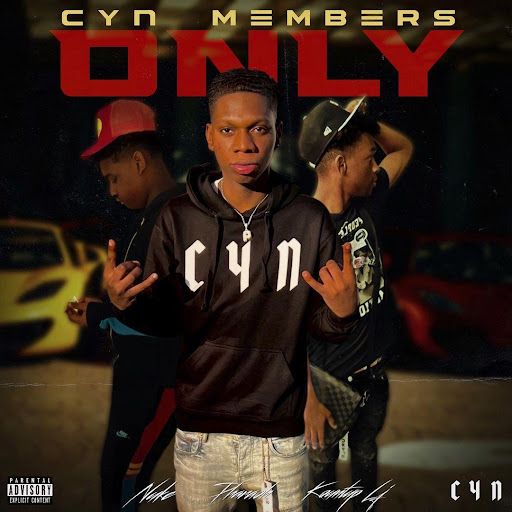 Breaking into the music industry can be a challenging journey for aspiring artists, but it is also a rewarding one that can lead to incredible opportunities and recognition. With the ever-evolving landscape of the industry, artists are constantly seeking new and innovative ways to stand out and make their mark. Whether it be through their unique sound, lyrical prowess, or creative collaborations, up-and-coming artists have the potential to bring something fresh and exciting to the music scene.
Introducing Pharaoh X, a rising Hip Hop artist hailing from Phoenix, Arizona, who has officially launched his music career in the year 2022. This 22-year-old artist's expertise lies in the creation of captivating, energetic, relatable, motivational, and creative music. Thanks to his exceptional versatility as an independent artist, Pharaoh X offers a wide range of musical styles and genres.
In addition, Pharaoh X is a team player, possessing the ability to easily collaborate with other artists and exchange ideas. His open-mindedness and innovative nature make him a valuable addition to any project, especially when working with individuals who share his understanding of his roots and the aspirations he aims to achieve through his music.
Inspired by legendary artists such as Michael Jackson, Drake, Snoop Dogg, Lil Durk, and Lucky Daye, Pharaoh X utilizes music as a therapeutic escape to self-discovery and healing. The charismatic rapper, with his undeniable stage presence, is poised to become one of the most successful Hip Hop artists in the industry.
In the year 2022, the talented artist released two albums - "CYN MEMBERS ONLY," a 14-track record that features popular songs such as "007," "GTA," "Tied In," "New Spice," and "CYN THE INTRO," a 10-track LP including hit tracks like "Balenciaga Steppin," "No Hook Freestyle," "FastMoney Shit," "Money Dreams," "Fawk It," "Let Me Slide," and "Pushing T." Additionally, he put out several singles including "Make It A TIKTOK" and "Rosetta Stone," which was a collaborative effort with Carti, Dub, FASTMONEY BOOGZ, Kountup LJ, and El Nukey.
Commencing the year 2023 with a bang, Pharaoh X unleashed the Hip Hop hit "WHOA" on January 1st. He has further plans to elevate the already captivating song by releasing its remix later in the current month.

Contact Info:
Name: Pharaoh
Email: Send Email
Organization: Pharaoh X
Address: United States
Phone: 6026984257
Website: https://linktr.ee/bookofpharaoh

Release ID: 89089980