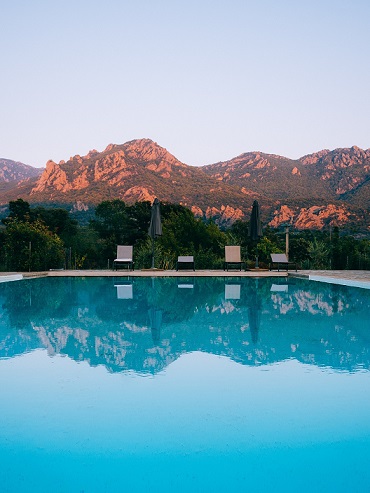 - July 29, 2019 /PressAdvantage/ —
July 24, 2019 - /PressAdvantage/ - Pensacola, Fla. – As the temperatures continue to rise, the Pensacola pool leak experts of American Leak Detection of Tallahassee are advising consumers to have their water lines checked. As water usage increases, the likelihood of property damaging leaks begin to increase as well, a problem which can lead to costly repairs for homeowners.
A common factor of many summertime leakages is due to older pipes expanding in the warmth of the summer sun. With the expansion of the pipes, the material becomes more brittle over the years, and the increased water usage causes those pipes to crack and leak. In-ground pools and underground sewage systems become the most likely points of leakage and, in some cases, the hardest to spot due to the nature of their placements.
American Leak Detection offers their customers top of line technology in diagnosis and repairs for those leaky pipes as well as noninvasive detection techniques such as video camera inspections. Video camera inspections are accurate and cost-effective for spotting problems. With a video camera inspection, further damage is prevented from happening to their homes, and they are guaranteed that with any problem spotted, a solution can be formed.
The Pensacola leak repair team keeps their customers at the forefront of their business model by offering their customers peace of mind with their "know before you go" pricing. The company's website states, "As a customer, you should be able to make informed decisions about your property. Our team members carefully diagnose the damage, present repair options, and give you honest, upfront pricing."
If the source of the leak is undetermined before calling, the company's website also offers a number of easy-to-use "DIY" leak detection techniques to save homeowners time and money on inspections. Furthermore, if the client is uneasy about performing these tests on their own, the team offers detailed instructions just a phone call away.
For more information on learning about leaks and how to detect them, visit American Leak Detection's website www.americanleakdetection.com or give them a call at (850) 290-5103.
###
For more information about American Leak Detection of Tallahassee, contact the company here:
American Leak Detection of Tallahassee
American Leak Detection of Tallahassee
(850) 290-5103
Pensacola.Leak.Detection@gmail.com
2623 S Hwy 29
ReleaseID: 60029746
Contact Info:
Email: Send Email

Source URL: https://www.pressadvantage.com/story/29746-pensacola-pool-leak-experts-advise-consumers-about-increased-summertime-leaks
Release ID: 88901939