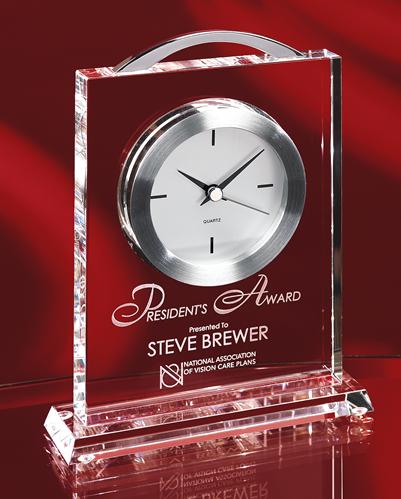 - July 29, 2019 /PressAdvantage/ —
July 24, 2019 - /PressAdvantage/ - Pensacola, Fla.—A Pensacola awards store is celebrating high praises from customers. Award Masters Inc. has been in the awards industry for over 30 years, and they have been making customers happy in that time.
Award Masters is proud of their products and services they offer to clients. "We have a huge selection of corporate awards, employee gifts and promotional products," they say. "Our state-of-the-art production facility includes computer-driven engraving equipment that can diamond drag, burnish, route, sandblast and laser engrave. Plus, we have full-color sublimation (sub-surface) printing and UV printing and graphic capabilities that enable us to put full color on almost anything."
The Award Masters team works hard to keep up with their high standards so that customers are more than satisfied with their results. One happy customer, Oren P., says this about Award Masters: "Award Masters is the bomb! They are very friendly and helpful when I come by and see them. I never had a problem with the trophies and awards I bought; in fact, not only are the awards very high quality, they also are very affordable. With the awards, trophies, plaques and engravings I've gotten, I've been very pleased with all the work I got from them. I highly recommend Award Masters Inc."
Erin P. is another happy customer who says, "I get my company name tags from Award Masters and I always get compliments on them. The team at Award Masters was easy to work with and came up with a good layout for our logo on the tags. They also get me new ones quickly when my employees lose them! Shop local, go to Award Masters and you won't be disappointed."
Katie S. says, "Award Masters has been around for 30 years and they always have great selection, a great shop and great quality. You must go inside and see the showroom! You will truly be amazed at all the things Award Masters can do!"
Recognizing excellence since 1981, Award Masters Inc. specializes in any kind of personalized gifts in Pensacola. To find more information about their company, clients can stop by their store at 5353 N Palafox St, Pensacola, FL 32505, give them a call at (850) 438-2124, or visit their website www.awardmastersinc.com.
###
For more information about Award Masters Inc., contact the company here:
Award Masters Inc.
Eddie Hill
850-438-2124
eddie@awardmasters.net
5353 North Palafox St.

Pensacola, FL 32505
ReleaseID: 60029742
Contact Info:
Email: Send Email

Source URL: https://www.pressadvantage.com/story/29742-pensacola-awards-store-publicizes-positive-customer-feedback
Release ID: 88902005