Singapore - August 24, 2022 /MarketersMEDIA/ —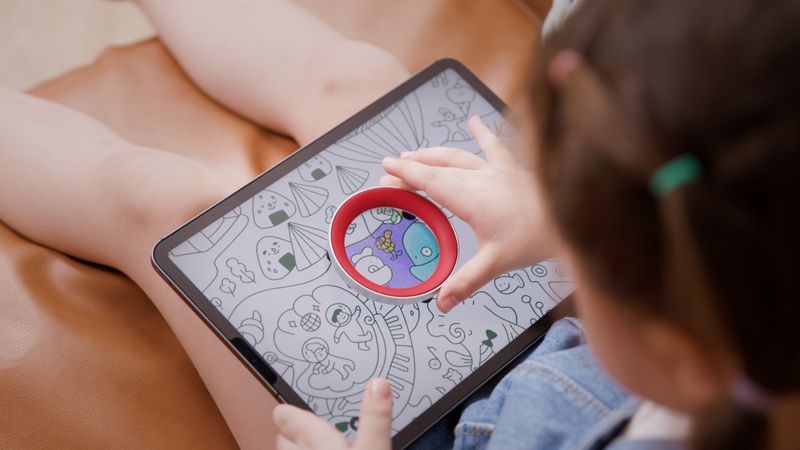 Peekabook, the revolutionary new interactive and educational digital storybook experience for children, is live on Kickstarter and a breakout global crowdfunding success story having more than doubled their initial raise goal.
Current digital learning leans towards a passive experience where children are passive consumers of content rather than active participants. Contemporary research shows, however, that children learn best when they are fully engaged in their learning. An all-new product from Matterkids, a spin-off from award winning creative studio Stuck Design, aims to bridge the gap between modern technology and traditional tactile engagement
"As a parent of 3 children, I started noticing my son Noah, who is 4 years old being exposed to digital learning in school and around his peers. He started asking for 'screen time.' Together with my wife, we decided to limit screen time to 30min over the weekends. What we notice is that screen time tends to be very passive. Noah is interested in the animated sounds and movements on screen but he is hardly 'participating' in it," says Matterkids co-founder Yong Jieyu on the inspiration behind the project. "In reaction to that, we made an effort to always be beside him to engage him with the content he was looking at. This got me thinking if there could be a way to make digital learning much more interactive. We also wanted this to be a platform where artists around the world build content around different themes, cultures and aesthetics so that our children can be exposed to the diverse beauty of our world."
The secret of Peekabook lies in its magic and battery-free iPad Explorer Ring which is used with the digital books inside of the app; a place where children can interact in a tactile way with digital artworks filled with stories and learning content. Peekabook adopts a child-led learning approach, where there is no wrong way to engage with the content. Designed in tandem with leading teachers, storytellers and artists, Peekabook creates a learning experience like nothing else on the market.
"We see Peekabook as a supplementing learning tool to enrich your child's learning. You can select from topics that you feel would benefit your child and use the content and interactions to make learning fun and engaging. Peekabook is also like a digital busy board. Take it along on long trips (no more heavy books or activity kits), or let your child be occupied productively with it for 30 minutes. A lot of parents we tested with say that it also helps that this gives them an alternative that is more active than video watching 'screen time!'" adds Jieyu.
Peekabook is currently live and available to support on Kickstarter: www.kickstarter.com/projects/stuckdesign/peekabook
 
About Stuck Design
We are an award-winning multidisciplinary creative agency in Singapore that delivers cutting-edge Experience Design, Product Design, and UX/UI Interfaces. Our design agency's distinctiveness comes from nearly a decade of establishing fluid intersections amongst the 6 expertise areas within our team – Visionary Thinking, Ethnography Research, Industrial Design, Interaction Design, Spatial Design, and App Development.

For more information on Stuck Design and Peekabook, please visit www.stuck.sg

### 
Contact Info:
Name: Chris Woods
Email: Send Email
Organization: Stuck Design
Website: https://www.stuck.sg

Release ID: 89080653