Vancouver, Canada - January 24, 2023 /MarketersMEDIA/ —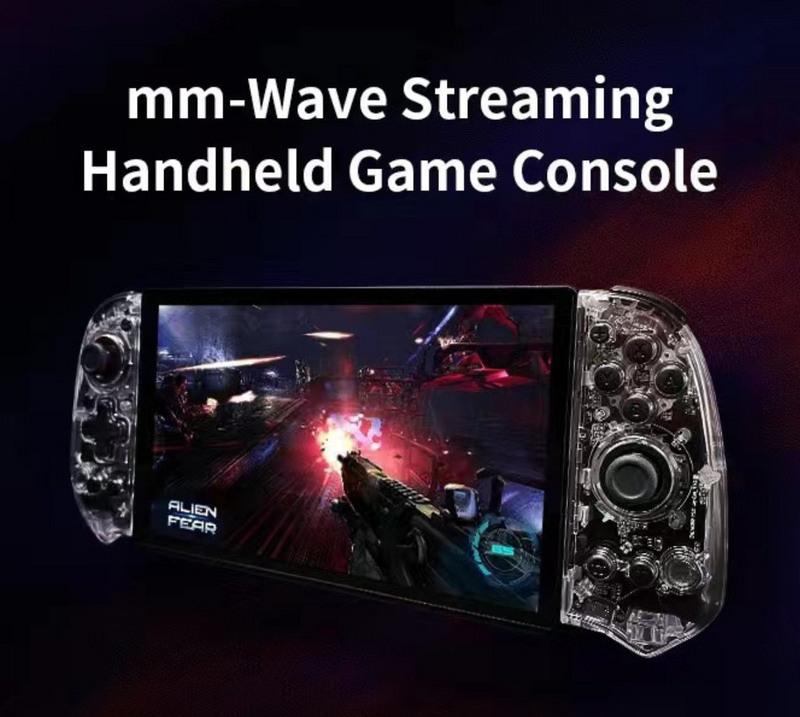 PeakDo, a company specializing in the incorporation of the mmWave technology onto everyday electronics, brings out the revolutionary 7-inch streaming handheld gaming device capable of playing games from a multitude of platforms. The device is live on Kickstarter with only 6 days left for a global crowdfunding opportunity. 
In a gaming world filled with countless options on how and what to play, the PeakDo mmWave handheld gaming console is an all-in-one device that aims to change the gaming landscape. It is, in many ways, a dream console— capable of streaming games from the top home consoles and PC, all with zero lag. Using the mmWave technology, the PeakDo game handheld generates zero latency and produces extremely vivid graphics. The device can be connected to multiple gaming platforms, including PS, Xbox, PC gaming, Steam, and Origin.
"We created this project from the suggestion of our mmWave fans, who recognized that the innate characteristics of mmWave transmission of 'zero' latency and compression are especially desirable in gaming applications. The fans were too curious, so they brainstormed and even DIY-ed amongst themselves, incorporating our transmission system into a game handheld device," says Bruce Li, VP of PeakDo. "Seeing the fan's enthusiasm, our company decided to research and develop the project from our end. Inside a limited timeframe, we balanced many factors like mass (only 380g), heat-dissipation, size, screen quality, portability, and ergonomic design. Eventually, we were able to bring out the product that originated out of the creativity of our fans."
The 7-inch, 380g gaming device offers a full HD graphic display with perfectly synchronized audio and visual output as they suffer zero compression. PeakDo does not have a built-in CPU & SDRM but works via streaming from a host to avoid common issues like screen freeze. Streaming also does not distinguish the host; therefore, the console can play games from various platforms, making it a one-for-all handheld gaming device. Lastly, the streaming nature also gives the console the advantage of remaining relevant despite the constant upgrades in software from the other gaming platforms on the market. 
"As digital products become increasingly common, the multi-usage of one becomes especially important. The PeakDo streaming console provides customizability in this type of device in its outer components the ability to stream any game, or used as a second screen, streaming from any device with an HDMI output," adds Li. 
The company has upgraded the device's IPS screen during its launching period: increased the colour gamut NTCs by 25% (72% to 97%), the brightness from 400Nits to 450Nits, cut the screen responding time from 10ms to 4ms and elongated the battery life by 20%. It shows a willingness to improve and adopt suggestions from the public promptly. The company VP affirms that the touch-screen function of the device will soon be added to enhance the experience of new and old players in this newly constructed mmWave gaming console. 
PeakDo mm-Wave streaming gaming handheld device is currently live and available for support on Kickstarter: www.kickstarter.com/projects/handheld-game-device/peakdo-mm-wave-streaming-handheld-game-device/ 
About PeakDo
PeakDo, specializes in independent research, design, production, and sales of products around mobile phones and computers. Pursuing the ultimate user experience is the goal of our brand. We strive to create more high-quality consumer smart electronics products. For more information on PeakDo please visit peakdo.com
###
Contact Info:
Name: Chris Woods
Email: Send Email
Organization: PeakDo
Website: https://www.peakdo.com

Release ID: 89088791