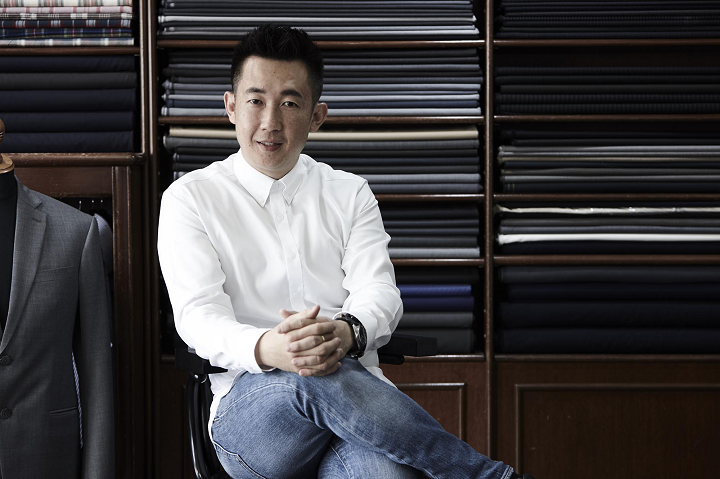 - June 20, 2018 /GlobalPRNews/ —
OXWHITE, a modern business and lifestyle start-up, wants to change how Asian office workers buy dress shirts. The brand is launching on June 30 with their first product: a non-iron dress shirt of the same calibre as those found in London's Savile Row. Although luxury office wear like this would normally be priced at more than $100 (RM400), OXWHITE is launching theirs at only $20 (RM69).
Confidence doesn't need to be expensive
The brand's mission is to bring comfort and confidence at an affordable price for office workers. "I believe that people shouldn't have to pay more to look good," says CK Chang, founder of OXWHITE. "Thanks to our pre-order model, we are able to offer premium quality at an honest price."
It all started with a single shirt
CK founded OXWHITE after struggling to find a shirt with a perfect fit for his Asian physique. After finally getting a shirt tailor-made in London, he realised how important it was for men to get the right fit. He became determined to bring this level of quality to Asians at a price that anyone could afford, which started a journey that spanned 2 years and 20,000 miles in search of the best fabric and manufacturers.
High quality materials and craftsmanship, tailored for Asians
OXWHITE collected and analysed body data from 70,000 Asian men to design the perfect tailored fit. Each OXWHITE shirt is made of 100% SUPIMA® cotton, an American-made cotton known for its incredible softness and silky feel, and undergoes a non-iron heat treatment during the manufacturing process. The team is also working closely with a factory that has years of experience producing for global brands such as Brooks Brothers and Thomas Pink to ensure the same quality you would expect from other designer menswear.
OXWHITE's innovative business model
By operating on a 100% e-commerce, pre-order only model, OXWHITE is cutting out the middlemen and unnecessary inventory costs to reduce their cost mark up. This allows them to bring value to their customers.
What to look forward to
Luxury non-iron dress shirts are just the starting point for OXWHITE. With CK's strong vision and clear mission, the team has plans to produce tailored-fit pants and scratch-resistant luggage bags for business travellers to be released at a quarter of the current market price.
How you can support the OXWHITE dream
Pre-order for Malaysians opens on June 30, 2018. The first batch of shirts is limited to a run of 3,000pcs, and the first 1,000 to pre-order will enjoy the Oxwhite Classic White Shirt at a special launch price: RM0.99.
Media Contact

Shu Ann Cheng

Digital Marketer

+60 16 626 7385

shuann@oxwhite.com
Contact Info:
Email: Send Email

Source URL: https://www.prwire.asia/oxwhite-is-disrupting-the-dress-shirt-market-with-its-pre-order-model-offering-rm400-value-at-only-rm69/
Release ID: 362644