Cleveland, Ohio, United States - March 16, 2023 —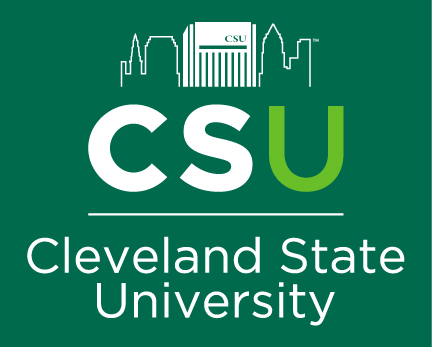 Bedside nursing is a rewarding career, but all too often today, nurse burnout is a real and pressing problem. The general population is aging, and thousands of nurses are planning to retire. The U.S. nursing shortage is commonly known and discussed in the media, and nurses themselves know all too well the effects of reduced staff in the workplace. 
The good news? New and specialized online education is available for BSN-prepared nurses to earn their master's degree in a variety of need-focused practice areas.
Learn More About Cleveland State University's Online MSN Programs
Cleveland State University's online Master of Science in Nursing (MSN) program prepares students with the advanced knowledge, competencies and skills to lead beyond the bedside and influence the future of nursing. 
For practicing nurses with a BSN, this program takes careers to the next level with an advanced degree in nursing without having to relocate. Didactic coursework is 100% online and is mostly asynchronous for a flexible learning experience. Experiential practicum hours near students' homes provide hands-on learning in real-life situations. Four specializations are available to align with students' interests and career goals. Depending on the specialization, each of the four can be completed in two years or less.
Clinical Nurse Leader
The Clinical Nurse Leader role was developed by the American Association of Colleges of Nursing to address the critical need to improve care delivery and quality outcomes. Nurses who want to stay in touch with the clinical side of nursing and would like to influence patient outcomes may want to pursue an online MSN clinical nurse leader degree. This specialized pathway gives nurses the skills they need to become effective leaders in clinical settings and ensure patients benefit from the latest innovations in care delivery across the continuum. 

Forensic Nursing
The American Nursing Association recognized Forensic Nursing as a specialty in 1995, and  Cleveland State University was one of the first universities in the nation to offer the degree. The MSN in forensic nursing online combines students' nursing skills with forensic science to advocate for truth and promote recovery, health and justice in a caring and compassionate way.

Nursing Education
Educating new nurses is critical to solving the problem of our nationwide nursing shortage. Earning a master's in nursing education online is just one of the ways nurses can lead beyond the bedside. This specialization establishes nurses as accomplished educators who can influence new generations of nurses through effective teaching methods. Coursework focuses on curriculum development and the implementation, evaluation and supervision of students and nursing professionals.

Specialized Populations
Caring for aggregate patient populations makes good sense from a quality-of-care perspective. The online MSN specialized populations degree is the right path for nurses who want to concentrate their careers on the health needs of a defined population. It uses best practices and evidence-based research to design healthcare services and community programming to improve the health outcomes and quality of life for individuals and groups with similar health alterations, diseases or disabilities.

About the University
Cleveland State University is accredited by the Higher Learning Commission, the largest regional accreditor in the U.S. Its MSN program is accredited by the Commission on Collegiate Nursing Education. CSU is nationally recognized by esteemed organizations and partners with more than 250 organizations to provide a well-rounded education. 
For more information about the online MSN program at Cleveland State University, visit onlinelearning.csuohio.edu.
Contact Info:
Name: Brent Mordan
Email: Send Email
Organization: Cleveland State University
Address: 2121 Euclid Avenue, Cleveland, OH 44115
Website: https://onlinelearning.csuohio.edu/

Release ID: 89092000