Havant, United Kingdom - May 23, 2023 —
OGLF (Our Good Living Formula), a reputable life improvement website renowned for its latest insights and product reviews, has released its newest guide, "Best Microdermabrasion Machine For At Home Use In 2023." This detailed research sees the team at OGLF do a thorough investigation on the top Microdermabrasion Machine brands to see which ones are worth the money.
The research takes into account several factors, such as a selection of attachments, levels of suctions, ergonomic design, quality, and durability. More importantly, the analysis focused on the performance of the machine and how effective the machine was in improving wrinkles and scars, toning up the skin, and improving complexion.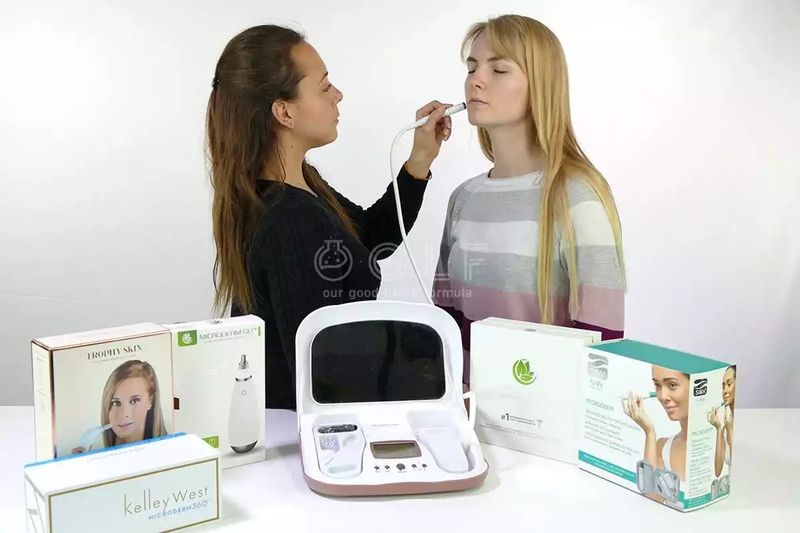 According to the research, Trophy Skin MicrodermMD came out on top thanks to it offering a great selection of attachments and a clam-style case that has everything needed, such as a mirror, tips, an LCD screen, and a vacuum stylus. In second place is Microderm GLO MINI because of its tactile designs and lightweight, which makes it perfect for travellers. Other products on the list include Silk'n Revit, Nuvederm Microderm GLO, and Trophy Skin MiniMD. A notable mention at number 7 on the list is Kelly West which has the innovative feature of a 360° turn that enables people to reach hard-to-reach areas.
Speaking on the occasion, team member OGLF and writer of the review, Amy Tribe, said, "The cost of microdermabrasion can rack up pretty quickly if people chose to get them done through salons. That is why so many people are on the lookout for Microdermabrasion Machines to get them done at a fraction of the cost in the comfort of their homes. Like every review we publish, we do thorough research and analysis and check out every product at our state-of-the-art lab to identify different pros and cons. We hope people take advantage of the insights and can make informed decisions that lead to them achieving youthful-looking skin."
The guide offers additional information to help readers maximize the benefits of their chosen microdermabrasion machine. It discusses what people need to consider while using microdermabrasion At Home, its costs, its benefits, as well as frequently asked questions. They also have additional guides about how microdermabrasion works and how to do one at Home. 
Besides the new guide on microdermabrasion machines, their website offers the latest insights across categories such as fitness, makeup, men's grooming, hair removal, hair styling, and skincare.
People interested in learning more can visit their website today: https://www.oglf.org/ 
About the site
OGLF (Our Good Living Formula) is a leading life improvement website that is dedicated to providing valuable insights and reliable product reviews across diverse categories, including wellness, beauty, personal development, and more. The site funds its research through affiliate networks and does not charge readers for assessing the information.

Contact Info:
Name: Anna Nielsen - Marketing Director
Email: Send Email
Organization: OGLF (Our Good Living Formula)
Website: https://www.oglf.org/

Release ID: 89098198