Havant, United Kingdom - May 23, 2023 —
OGLF (Our Good Living Formula), a trusted name in the field of life improvement, has released its latest guide, "7 Best Epilators Of 2023 For Baby Smooth Legs, Body, Face, Bikini & Underarms." This guide provides readers with an in-depth analysis of the top-performing epilators in the market today so they don't have to go through the painful process of costly trial and error and make an informed decision from the get-go.
The detailed product reviews assess several factors such as design, user-friendliness, quality of build, removable heads, light, power usage, and, most importantly, the performance of each epilator. Each product was checked by team member Amy Tribe at their state-of-the-art testing facility in Havant, UK.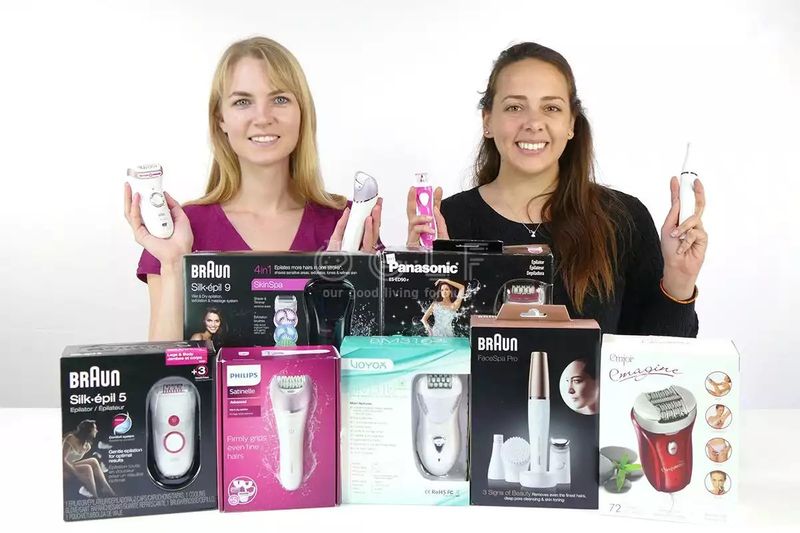 According to the analysis, Braun Silk Épil 9 came out on top as the best overall Epilator thanks to its innovative Microgrip tweezer technology', good battery life, and excellent performance. The best Epilator for the Face was Braun FaceSpa Pro because of features like bi-directional tweezers and high-frequency massage rollers that make it far easier for people to remove stubborn hairs from their faces.
While the best Epilator for legs went to Philips Satinelle as it made the job easier for people with high-quality smart lights and its curved surface, which is ideal for epilating legs, for people on a budget, Panasonic ES-ED90 stood out in the analysis thanks to its wide range of attachments on offer as well as a dual-disc pivoting head which allows the tweezers to be perfectly positioned according to the contours of a body.
Talking to the media, Amy said, "At OGLF (Our Good Living Formula), we take great pride in offering honest assessments that save our readers both time and money and get the best-performing products. We meticulously check each product themselves, ensuring that our recommendations are always based on firsthand experience and proper research. We don't hold back in our reviews, and if there are shortcomings or a product that we didn't like, we highlight them as well. People that are looking at purchasing an Epilator but overwhelmed with so many options should check out the whole list on the website."
The comprehensive guide also answers several frequently asked questions and goes through the advantages and disadvantages of Epilating and how it compares to other methods, such as shaving, waxing, and tweezing.
They also have additional resources such as the best epilator for face and what is an epilator that goes to greater lengths for people looking for even more in-depth information.
About the site
OGLF (Our Good Living Formula)is a leading life improvement and wellness website dedicated to providing researched advice across a wide variety of categories, including skincare, beauty, men's grooming, and fitness. The website has become the go-to destination for people seeking honest and in-depth guidance. The site does not charge readers for assessing the research and uses money through affiliate networks to fund their work.

Contact Info:
Name: Anna Nielsen - Marketing Director
Email: Send Email
Organization: OGLF (Our Good Living Formula)
Website: https://www.oglf.org/

Release ID: 89098197