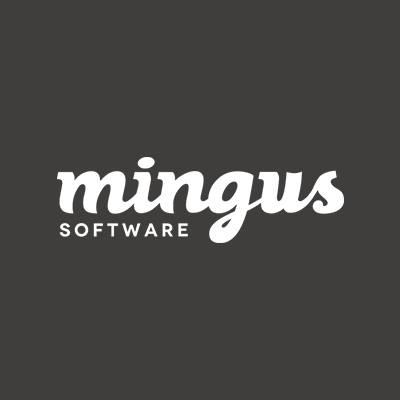 - December 14, 2016 —
Mingus Software released a new video feature that depicts how the company's Hotello
cloud Hotel Management Software
helps one establishment operate more efficiently and profitably. Titled "A Hotelier's Story," the short film provides an informative inside look at the difference Hotello makes for a prominent four-star hotel in Old Montreal. Centralizing a vast array of management activities within a single simple interface, Mingus Software's Hotello
hotel software
enables performance and reliability that help optimize operations and encourage improved profitability. The new video can be found now at
www.mingus-software.com/en/
, where visitors can also learn more about Mingus Software, Hotello, and the company's other software products.
"One of the most satisfying things about producing creative, useful software is making a difference in the lives and work of others," said Mingus Software founder and President Rafik Berzi, "We always seek to simplify things while accommodating even the most complex needs, and hotel management does not lack for the latter. Our brand-new video feature does a great job of showing the difference Hotello makes for one of Old Montreal's most beautiful and highly regarded hotels. We think many people in the industry will enjoy watching and learning from this brief video."
The field of hotel management is complex and demanding enough that universities worldwide offer entire courses of study that center on it. Hotel management involves everything from the oversight of day-to-day front office operations, reservations, revenues, and maintenance, to marketing, forecasting, and long-term strategy.
As the flagship product of Mingus Software, Hotello centralizes all these duties and more into a single, simple platform. With the system's various modules integrating and cooperating harmoniously, hotel managers and others enjoy more efficient, reliable work-flows that lead directly to improved results and profitability.
The new Mingus Software video feature shows in concrete terms what this means for one of Old Montreal's most luxurious and highly rated boutique hotels. In the space of a few minutes, viewers will see specifically how the creative solutions Hotello provides to common hotel management challenges help even an already high-performing establishment achieve still more impressive results.
Other innovative Mingus Software products include the H Mailing email marketing system, the Equip maintenance management platform, the KX Hotel phone integration bridge, and the H Quality guest experience measurement tool. All Mingus Software products, like Hotello, are designed specifically to account for the challenges and complexity inherent in the hotel industry. Visitors to the Mingus Software website can view the new Hotello video feature now and learn more there about all of the company's products.
About Mingus Software:
Making the complicated simple in creative, effective ways, Mingus Software is a leading producer of software that helps optimize and streamline hotel management, marketing, accounting, and more.
Contact Info:
Name: Rafik Berzi
Email: Send Email
Organization: Mingus Software
Address: Montreal, Quebec, H4C 2E1
Phone: 1-844-624-4377
Website: http://mingus-software.com/en/

Release ID: 153903