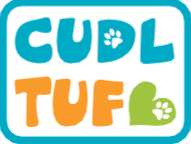 Oakland US - July 19, 2019 /MM-prReach/ —
According to reports, the internet has been ablaze with comments about new toys that keep dogs occupied and satisfied for longer because of durable material. To date, CUDLTUF has seen an impressive response to its recently launched tough dog brain stimulating toys.
For more information about CUDLTUF's newly launched dog toys, visit https://www.cudltuf.com.
CUDLTUF is a brand run by dog owners whose core mission is to produce long-lasting and durable toys for active dogs. The company is happy to note that the double function of durability and stimulation achieved by these toys, which contain nearly indestructible Aduratek technology, appears to be generating a buzz among satisfied customers.
A spokesperson for the company states, "I am thrilled to see the positive feedback that we are getting for our durable dog toys for aggressive chewers. We are dog lovers ourselves who care about the well-being of dogs and understand that dog owners dislike constantly buying new toys. Our toys have also been thoughtfully designed to provide as much stimulation to dogs as possible as they play with them, with different textures and appendages. Knowing that our products are helping our customers with their dogs is a dream come true."
The recently released toys come in two innovative designs that are not only strong but also cute and appealing for the whole family. Customers can choose the style that they like the best and would appeal the most to their dogs.
One customer writes in their Amazon review:
"I have never seen my puppy stay interested in one toy for so long. It's wild! And the CUDLTUF toys seem to be able to stand up to this constant attention! I never thought just a change in toys could make such a big difference in the mood of our little one."
According to the company, its products are not only durable, but they also help to keep dogs engaged for longer periods. CUDLTUF 's dog brain stimulating toys encourage dogs to build a routine, giving them more stability and excitement when it comes to playtime.
Another happy CUDLTUF customer writes:
"It seems that my dog is quicker in responding to my commands after playing with the toy. Since it has lasted for so long, I think that it has given him a sense of routine and consistency. It's wonderful to see."
Those interested in these brain stimulating dog toys should visit CUDLTUF's official website or Amazon listings.
###
https://youtu.be/NB1BD4ooPxQ
https://www.youtube.com/watch?v=tssU8jy1qVE
Twitter: https://twitter.com/@CudlT
Facebook: https://www.facebook.com/CudlTuf
Youtube: https://www.youtube.com/channel/UCFTyrbqEuVelh_0ensAl4TA?view_as=subscriber
About Us: CudlTuf™ is a woman owned business based in the San Francisco Bay Area specializing in creating high quality, plush, durable and fun products for pets. We design and create our products with our own pets in mind. This ensures that our products are perfect for the pet owner that is zealous about their companions.
Contact Info:
Email: Send Email
Organization: CudlTuf
Address: 675 Hegenberger Rd Suite 231, Oakland, CA, 94621, US
Phone: (800) 430-9764
Website: https://www.cudltuf.com/

Source URL: http://prreach.com/?p=33862
Release ID: 88898577