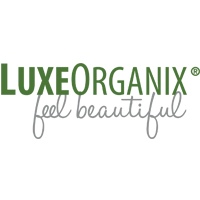 Mesa United States - September 2, 2020 /MM-prReach/ —
LuxeOrganix, the company behind numerous bestselling organic, natural beauty and skincare products on Amazon, continues to grow this quarter with the latest addition of its Organic Psoriasis Shampoo + Body Wash. According to the company, its new product is set to contribute a safe, effective, natural addition to the psoriasis and sensitive skin sector this year.
More information can be found at: https://www.amazon.com/psoriasis-shampoo-and-scalp-treatment/dp/B08DP67B98.
LuxeOrganix's Organic Psoriasis Shampoo + Body Wash consists of a thoroughly tested, safe formula that features a balanced pH of 5.5, which mirrors the pH of human hair and skin. The company says this feature alone sets its particular formula apart from most other soaps and shampoos offered on the market today, which tend to strip away vital oils and nutrients from the skin.
"Research shows that most soaps are simply too strong for your skin," says Christine Kominiak, LuxeOrganix Founder. "People with psoriasis and sensitive, itchy skin do not benefit from using these traditional soaps and shampoos, as they cause skin to become even more dry, aggravated and defenseless. Our psoriasis shampoo and body wash have been designed with the psoriatic, sensitive person in mind–nurturing dry, sensitive and itchy skin the safe, natural way."
Experts say that common shampoo and soap remove the acid mantle, the outermost layer of the skin, which is critical to skin health and functions as the first line of protection from bacteria and the environment. Kominiak says LuxeOrganix's scalp psoriasis shampoo and body wash works to keep the acid mantle intact, thereby preserving the skin's health and protective features.
According to the National Psoriasis Foundation, psoriasis affects more than 8 million people in the U.S. An immune-mediated disease, the condition causes inflammation to the body, including visible signs of inflammation in the form of raised plaques and scales on the skin. To avoid irritating the condition further, the LuxeOrganix Organic Psoriasis Shampoo + Body Wash does not contain sulfates, SLS (Sodium Lauryl Sulfate), fragrance, dyes, phthalates, sodium chloride or parabens.
"We saw a need in the current market for better, gentler shampoo and soap for those skin conditions like psoriasis, eczema, and dermatitis. Traditional soaps just don't cut it for those with psoriasis, or even those with very sensitive, dry and itchy skin in general. We decided to focus on creating an alternative the market has rarely seen to date, one that provides natural relief, and–as with all of our products–made without the harsh chemicals and preservatives the majority of shampoos and body washes available today contain," Kominiak says.
LuxeOrganix continues to grow rapidly this year to date, after seeing a spike in consumer interest in self-care, skincare and beauty products, largely due to the COVID-19 pandemic. Earlier this quarter, the company also released a Kakadu Vitamin C Hyaluronic Acid Brightening Serum, which has garnered numerous positive reviews since its launch.
Those interested in learning more about LuxeOrganix's line of organic and natural hair and skincare products should visit: https://www.amazon.com/scalp-psoriasis-shampoo/dp/B08DP67B98.
###
https://youtu.be/SjZe_EIk4xA
Facebook: https://facebook.com/luxeorganix
Instagram: https://instagram.com/luxeorganix
Youtube: https://www.youtube.com/channel/UCSLK-56FAcinNMu9kQWQfIA
About Us: LuxeOrganix is a U.S.-based family-owned producer of healthy, organic beauty products. "Feel Beautiful Without Sacrificing Your Health" is the company's core mission.
Contact Info:
Name: Christine Kominiak
Email: Send Email
Organization: LuxeOrganix
Address: 2733 N Power Rd STE102 PMB 250, Mesa, AZ, 85207, United States
Phone: 888-634-7234
Website: https://www.luxeorganix.com

Source URL: https://prreach.com/?p=42222
Release ID: 88975133