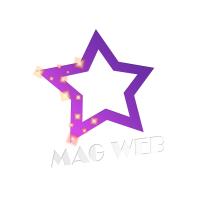 - March 24, 2014 /MarketersMEDIA/ —
NEW YORK, NY / March 24, 2014 / With its pulse on Hollywood, Magweb.com offers visitors a glimpse of the latest rumors and gossip with Hollywood's A-listers and celebrity personalities.
Hollywood is home to celebrities this culture either adores or abhors. Catching a peek into the life of the rich, famous and fabulous - is seemingly part of watercooler talk and social media conversations. From television to the big screen, fans continue to seek the latest buzz with their favorite actors and celebrity personalities.
Offering a complete look into the latest Hollywood news online is Magweb.com.
Magweb.com is an online magazine dedicated in keeping visitors informed of the latest happenings in the world of the actors and actresses. It offers the scoop on celebrity gossip and newsworthy information about the artists and the latest in their personal life and work, whether its movies, shows or music.
From drab to fab, Magweb.com has the latest on who is currently hot, young, pregnant, skinny, the best dressed, wears his or her hair best, and has the best makeup. The website also is a resource for anyone wanting to know more about their favorite celebs. Visitors can find out interesting facts like hobbies, struggles, passions, triumphs and temptations of their favorite star. In fact, Magweb.com has a database of Hollywood celebrities' complete biographies, filmography, salary rates, latest news and what fans have to say.
While focusing on the best artists in Hollywood, Magweb.com also covers the world of cinema, music, fashion, sport and even military life. It details the latest movies that can be watched online for free. Apart from the gallery of flicks,
Magweb.com also offers film reviews to guide anyone who plans to grab that popcorn and enjoy a flick starring their favorite starts.
"We gather all the latest buzz there is to know about celebrities in the world of cinema, music, fashion, sport and even military life," said MagWeb. "Visitors can also watch movies online free, read film reviews and learn more about top celebs. It's fun and addicting," added the company.

According to MagWeb, fans can browse website's comprehensive database of more than 100,000 profiles of actors who played in movies since the 1900s. From the good old files to the freshest fuss in Tinseltown, Magweb.com covers it all for every enthusiast to enjoy.

To find out more about the comprehensive online source for everything Hollywood life and movies, please visit http://www.magweb.com/ for information.
About MAGWEB
Magweb.com is a great source of information about celebrities from different spheres of the popular world. The website features the latest gossips and other must-know information on famous actors and actresses, while providing updates on new movies to watch out for.
Contact Information
mailto:support@magweb.com
Release ID: 37532