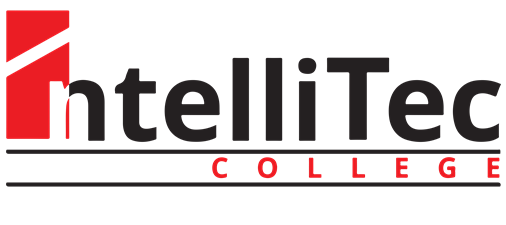 - July 24, 2020 /MM-prReach/ —
IntelliTec College has announced enrollment is now open for a new Medical Billing and Coding program at their Albuquerque, New Mexico campus. The next start date for Medical Billing and Coding will be August 24th, 2020.
Even during this unprecedented time of global medical emergency, IntelliTec College continues to grow and add programs to train students to fill the jobs that are in high demand in their communities. IntelliTec has created the Medical Billing and Coding program to help meet the need for administrative medical professionals in today's healthcare world. At this time, healthcare professionals are more in demand than ever before, and medical biller/coders are often able to work remotely from home.
David Vice, President and CEO of IntelliTec, announced the college's decision to bring this new program to Albuquerque, stating, "At IntelliTec, our goal is to provide our students with the training programs they need for today's world. Right now, healthcare workers are essential. IntelliTec is excited to extend Albuquerque's program offerings to encompass administrative healthcare services. With the introduction of this new medical program, IntelliTec College is now better equipped than ever to prepare our students for the career needs of the future."
Fred Crum, Campus Director of IntelliTec Albuquerque, excited about the first new program at his campus since opening, stated, "We must offer programs that meet the needs of our community. The Medical Billing and Coding program at IntelliTec will partner with essential industries to develop a much needed administrative professional to service the overburdened medical professionals."
Medical Billing and Coding specialists are essential healthcare workers who have a direct influence on the quality and delivery of vital healthcare services. IntelliTec College's new Medical Billing and Coding program teaches students the skills they need to enter into a variety of entry-level positions in this critical healthcare field. Taught by a staff of industry professionals, IntelliTec students learn comprehensive medical coding and billing procedures, current medical software and trends in the insurance industry. Students learn medical terminology, medical billing software, how to prepare and file insurance claims, how to analyze benefits, how to use Electronic Health Records (EHR) systems, and how to adhere to HIPAA laws.
The Medical Billing and Coding program at IntelliTec is designed to be achievable in as few as 12 months. Upon completion of the program, students may have the opportunity to sit for professional certifications including the Certified Medical Administrative Assistant (CMAA), the Certified Electronic Health Record Specialist (CEHRS), and the Certified Billing & Coding Specialist (CBCS) from the National Healthcareer Association, and the CPC-A Certified Professional Coder and the CPB-Certified Professional Biller from the American Academy of Professional Coders (AAPC).
Nationally-recognized industry certifications such as these demonstrate to potential employers the level of the job candidate's skill and knowledge. Graduates of the Medical Billing and Coding program are prepared to enter the workforce and begin work in hospitals immediately, physicians' offices, nursing care facilities, and in administrative and support services and professional, scientific, and technical services.
To learn more about IntelliTec College, and the Medical Billing and Coding program, visit their website at https://intellitec.edu or call toll free 1-800-748-2282.
###
Twitter: https://twitter.com/@IntelliTecColl
Facebook: https://www.facebook.com/itcalb/
LinkedIn: https://www.linkedin.com/company/intellitec-college/>
Instagram: https://www.instagram.com/intellitec.albuquerque/
Youtube: http://www.youtube.com/user/IntelliTecColleges
About Us: IntelliTec College strives to build a better community through hands-on career training at four campus locations in Colorado Springs, Grand Junction, and Pueblo, Colorado and Albuquerque, New Mexico with Associate's (Occupational) Degree programs and Certificate programs.
Contact Info:
Name: Shaun Daggett
Email: Send Email
Organization: IntelliTec College
Address: 5001 Montgomery Blvd, NE Suite A24, Albuquerque, New Mexico, 87109
Phone: (719) 632-8116, ext. 1007
Website: https://intellitec.edu/

Source URL: https://prreach.com/?p=41425
Release ID: 88969854