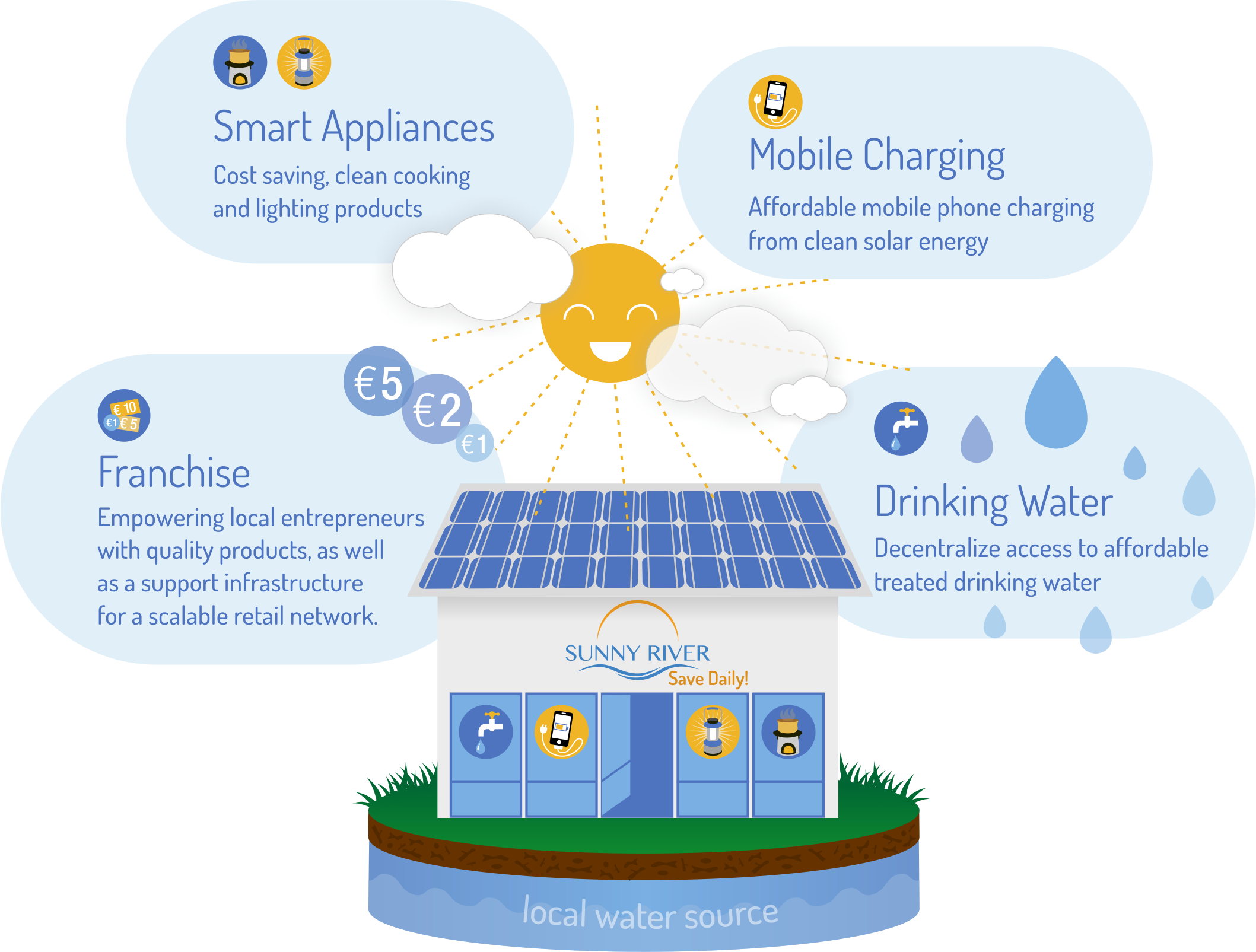 - March 17, 2014 /MarketersMEDIA/ —
Nairobi, Kenya – Schoeller Water has developed an innovative retail concept that will make drinking water and basic needs utilities accessible to low income earners in developing countries. Now, after 18 months of market research and development, they are implementing a pilot shop in Nairobi, Kenya.
Over half of the world's population does not have access to basic needs. These basic needs include things like clean drinking water, food, shelter, sanitation, and health-care. There are a variety of reasons for this, but arguably the most common reason is extreme poverty. Other tasks that should be simple are made difficult and time consuming because of a lack of technology in some regions.
Almost 800 million people around the world do not have access to clean water. Roughly 3.4 million people die every year as a result of drinking water that is not safe. Health issues in these areas are often compounded by dangerous energy sources. Coal and kerosene are both commonly used for heating, lighting and food preparation. These energy sources are expensive and cause high levels of pollution.
These concerns are what led Schoeller Water to come up with the idea for the Sunny River Shop in Nairobi. The retail shop will provide clean treated drinking water, mobile phone charging, improved cooking stoves, solar lamps and other basic products and services to low-income families that would otherwise not be able to afford them.
The Sunny River shop will meet the needs of consumers that are earning between one and ten dollars per day. These people are forced to spend most of their earnings and a good deal of time purchasing water and energy sources that are expensive and not readily available. The Sunny River shop provides easy accessibility and financing options so that these people can improve their quality of life.
Schoeller Water believes that a successful, long-lasting business must not only create social value, but also generate a profit. The Sunny River shop is a perfect example of this merger. Local entrepreneurs that have ties to the community and a background in retail operations will run the shop. These entrepreneurs will gain valuable business experience, and the localization of basic goods will help to stimulate the economy.
In order to finance the creation of the Sunny River shop, Schoeller Water has created a page on Indiegogo. Donors to the project can receive a wide variety of perks in return for their generosity. If you would like to learn more about the Sunny River shop or if you want to contribute towards its creation, please visit the Indiegogo page at igg.me/at/SunnyRiver.
Web: schoeller-water.org
Facebook: facebook.com/SchoellerWater
Twitter: twitter.com/schoellerwater

Media Contact
Company Name: Schoeller Water
Contact Person: Friedrich Kersting
Email: Send Email
Country: Germany
Website: http://igg.me/at/SunnyRiver

Source: www.abnewswire.com

Release ID: 36282