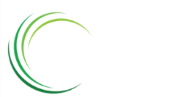 - March 19, 2014 /MarketersMEDIA/ —


VANCOUVER, BRITISH COLUMBIA / March 18, 2014 / Nevada Clean Magnesium, Inc. (TSXV: NVM; Frankfurt-M1V; OTC Pink Sheets: MLYFF) ("NCM" or the "Company") wishes to report that meetings last week in London with ScanMag AS went well, and both parties are still proceeding towards the proposed relationship of the parties, including the private placement and Joint Venture ("JV") agreement.




ScanMag AS and NCM management discussed the private placement and the JV, and agreed to some amendments to the proposed terms. ScaMag AS is currently awaiting the edits from NCM and will be forwarding the draft JV agreement to their legal department for review, as per Norwegian law. NCM's management believes that both parties are working in good faith to resolve any outstanding issues regarding the JV, as per the Binding Letter of Agreement, that was signed by both parties and announced on October 15, 2013. Further, as a result of our discussions, the Company is assisting ScanMag AS with certain technical aspects of ScanMag's own project.




The Company is looking forward to a conclusion of the announced transactions and will update the Shareholders as material news develops.




About Nevada Clean Magnesium, Inc.




Nevada Clean Magnesium is focused on becoming a major U.S. producer and distributor of primary, high grade, low cost magnesium extracted from its 100% owned Tami-Mosi property located in North Central Nevada. Based on the Company's NI 43-101 Preliminary Economic Assessment Report published in late 2011, the Tami-Mosi Project has an inferred resource of 412 million tonnes with an average grade of 12.3% Mg for a contained metal content of 111 billion pounds of magnesium using a 12% cut-off grade contained within a high purity dolomite block. For more information, please visit www.nevadacmi.com.




Neither TSX Venture Exchange nor its Regulation Services Provider (as that term is defined in policies of the TSX Venture Exchange) accepts responsibility for the adequacy or accuracy of this release.




Forward Looking Statements




Statements in this news release that are not historical facts are forward-looking statements that are subject to risks and uncertainties. Forward-looking statements in this news release include statements about the closing a joint venture and private placement, and that our company is focused on becoming a major magnesium producer.




Actual results may differ materially from those currently anticipated due to a number of factors, including that we may not be able to agree on final terms with ScanMag, that the Company's dolomite reserves may not mined because of technical, regulatory, financing or other obstacles, the market price for magnesium may make our resources uneconomic, and other risks associated with being a mineral exploration and development company. These forward-looking statements are made as of the date of this news release and, except as required by applicable laws, the Company assumes no obligation to update these forward-looking statements, or to update the reasons why actual results differed from those projected in the forward-looking statements.


Release ID: 36618