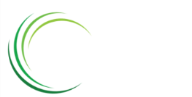 - March 28, 2014 /MarketersMEDIA/ —


VANCOUVER, BC / Nevada Clean Magnesium, Inc. (TSXV: NVM; Frankfurt-M1V; OTC Pink Sheets: MLYFF) ("NCM" or the "Company") is pleased to announce the appointment of Annie Storey, CPA, CA to the Company's Board of Directors.
Ms. Storey brings the Company over 25 years of experience, having provided accounting, financial reporting and corporate services to public and private companies with operations around the world in such industries as mining and exploration, oil and gas, technology, entertainment, manufacturing, real estate and biotechnology. Her experience includes 12 years in public practice with MNP LLP and KPMG LLP in the areas of audit, accounting and quality control, as well as with other mid-sized firms registered with the Canadian Public Accountability Board and the Public Company Accounting Oversight Board.
As an audit partner, Storey guided clients through complex regulatory environments and assisted them in meeting reporting requirements in both Canada and the United States. She is proficient in the areas of Canadian Accounting Standards for Private Enterprises, U.S. Generally Accepted Accounting Standards, and International Financial Reporting Standards, and has experience with both the Canadian and U.S. tax regimes.
Storey has also held teaching positions with the British Columbia Institute of Technology and the CA School of Business, and controllership positions in the manufacturing and entertainment industries. She is a member of the Institute of Chartered Accountants of B.C.'s Practice Review & Licensing Committee, the Canadian Institute of Chartered Accountants' Practitioners' Technical Advisory Committee, and regularly serves on the board of nonprofit organizations.
About Nevada Clean Magnesium, Inc.
Nevada Clean Magnesium is focused on becoming a major U.S. producer and distributor of primary, high grade, low cost magnesium extracted from its 100% owned Tami-Mosi property located in North Central Nevada. Based on the Company's NI 43-101 Preliminary Economic Assessment Report published in late 2011, the Tami-Mosi Project has an inferred resource of 412 million tonnes with an average grade of 12.3% Mg for a contained metal content of 111 billion pounds of magnesium using a 12% cut-off grade contained within a high purity dolomite block. For more information, please visit www.nevadacmi.com.
Neither TSX Venture Exchange nor its Regulation Services Provider (as that term is defined in policies of the TSX Venture Exchange) accepts responsibility for the adequacy or accuracy of this release.


Forward Looking Statements
This news release may contain certain "Forward-Looking Statements" within the meaning of Section 21E of the United States Securities Exchange Act of 1934, as amended. All statements, other than statements of historical fact, included herein are forward-looking statements that involve various risks and uncertainties. There can be no assurance that such statements will prove to be accurate, and actual results and future events could differ materially from those anticipated in such statements. Important factors that could cause actual results to differ materially from the Company's expectations are disclosed in the Company's documents filed from time to time with the TSX-Venture Exchange, the British Columbia Securities Commission and the US Securities and Exchange Commission. We seek safe harbor.
SOURCE: Nevada Clean Magnesium, Inc.
Release ID: 37776