United States - March 10, 2023 —
The NEMOA Summits allow attendees to network with industry leaders and attend educational sessions on topics such like understanding the new age of print marketing, unlocking the power of social media, optimizing marketing spend allocation across channels, and tomorrow's omnichannel experience.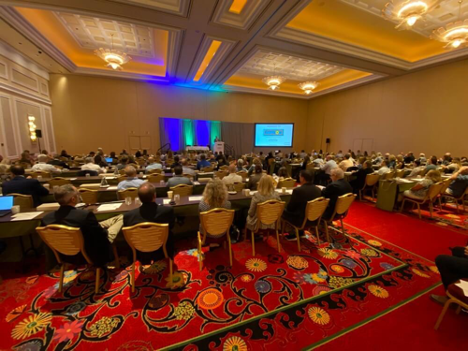 NEMOA, one of the nation's most active multichannel merchant associations and the only one to recognize print as a critical piece of any successful multi-channel marketing strategy.
The NEMOA Spring Summit 2023 brings together top industry leaders, experts, and innovators to discuss and share their expertise on how brands can effectively leverage catalogs, mailers, signage, QR codes, and other types of print marketing to drive consumer engagement and create a seamless omnichannel experience. The event features keynote speakers, including Ken Schmidt, who transformed Harley Davidson from a laggard in a me-too market, to a tattoo-worthy brand as Director of Communications.
This event provides a unique opportunity for brands to engage in a relaxed non-competitive setting with their peers and colleagues, to laugh, share and learn from one another. New in 2023 is an Opening Reception River Cruise around Boston Harbor, as well as a selection of pre-conference workshops on print and catalog strategy, circulation management, and content and design. Don't forget to visit the Connection Café and the swag tables!   
The event is open to members and non-members of NEMOA, and an advanced rate discount is available for those who register before March 24, 2023.
"We are thrilled to host the NEMOA Spring Summit 2023. As the eCommerce industry continues to evolve, it is more important than ever for brands to understand how to integrate print marketing into their omnichannel strategy. This event will provide a forum for industry leaders to share their expertise and insights on effectively leveraging print marketing to drive consumer engagement and strengthen brand loyalty." - President NEMOA.
The NEMOA Spring Summit 2023 is an opportunity for brands to stay ahead of the curve and gain a competitive advantage in the rapidly changing eCommerce landscape.
About NEMOA
NEMOA is a leading organization dedicated to the advancement of catalog marketing and omnichannel marketing. Our mission is to provide education, networking, and resources to help our members stay ahead of the curve in an ever-changing industry.
Contact Info:
Name: Kristen Hunter
Email: Send Email
Organization: NEMOA
Address: United States
Website: https://nemoaevent.org/

Release ID: 89091677