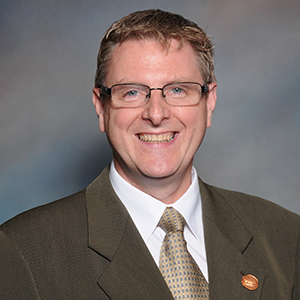 - March 31, 2014 /MarketersMEDIA/ —
Merlin Software for Vacation Ownership, the leading provider of cloud-based software-as-a-service to the resort industry, will once again be participating at the upcoming ARDA World 2014. The event takes place from April 6-10 at the Venetian Resort Hotel & Casino in Las Vegas, Nevada.
On April 9 from 9am Merlin's Mike Ashton will be joining the ARDA IT Smorgasbord panel considering how much of this function should be kept in house and how much to hand off to third party specialists.
In the convention's exhibition hall, the Merlin team will be demonstrating the software directly from the company's booth (#936).
"Anyone with an interest in cloud computing can pop by and we'll show how easy it is to run your entire resort operation in the cloud – and the cost and operational benefits of this form of technology," explained Mike Ashton.
One of the most important elements of Merlin today is Merlin Member Interactive which is functionality that allows owners to transact online directly from a resort's website – with Merlin capturing all the data to a single database for resort staff to access.
With a Merlin Member Interactive page, members can:
Login to their personal account


Change their personal details


View their ownerships


Check availability


Make and amend reservations


Bank/deposit and rent their weeks


Order additional services


Update their travel arrangements


Pay management fees


New for 2014 is Merlin's web services programme with an advanced application-programming interface (API) that allows greater integration with third-party systems.
This enables companies with skilled IT departments to build custom applications and employ Merlin technology to gain greater control of the construction and optimisation of their websites.
"We've built a supercar and we know it works. Now we're giving resorts access to all its parts, so they can build their own according to their specifications," added Mike Ashton.
Merlin Software for Vacation Ownership, is the leading provider of cloud-based enterprise software for the vacation ownership industry.
Developed as state of the art business application software, Merlin is the only complete enterprise timeshare software system to be cloud-based and served over the Internet on demand using the SaaS model (Software as a Service). Users access their Merlin accounts securely via a web browser anywhere with an Internet connection.
Merlin's front to back functionality includes marketing, sales, front office, property management and back office modules and website integration for members and prospects. This form of software as a service (SaaS) helps businesses become more efficient and productive and makes bringing new products and services to market faster and easier.
The technology platform for Merlin consists of a Microsoft SQL Server database back end with the front end built using Active Server Pages (Browser Front End). As Merlin is served over the Internet there is no requirement for any expensive communication links or hardware and can be accessed from wherever there is an Internet connection.
For more information on Merlin Software contact Mike Ashton at Mikea@quickmerlin.com or call +44 (0) 7753 910788.
You can also find further news and information at Quickmerlin.com or by joining us at facebook.com/MerlinSoftware
Media Contact
Company Name:
Perspective North America LLC
Contact Person:
Keisha
Email:
Send Email
Phone:
4077303565
Address:
7380 W Sand Lake Road, Suite 500
City:
Orlando
State:
Florida
Country:
United States
Website:
http://www.perspectivemagazine.com
Source:
www.abnewswire.com
Release ID: 38681