Baltimore, MD - February 27, 2023 /MarketersMEDIA/ —
McHenry Roofing is pleased to announce the launch of their new torch down roofing service for their clients in Baltimore and the surrounding areas. Torch down roofing has become a popular choice for flat roof installation due to its strength and versatility. McHenry Roofing has years of experience in this field and they are excited to offer this updated service to their customers.

Torch down roofing (sometimes referred to as "torch on" roofing) is so named because it requires an open-flame propane torch. In this installation method, sheets of modified bitumen are rolled out onto the roof, and a roofing professional uses a hand-held propane torch to heat the material and adhere it to the surface. Once the layers reach the right temperature, seams are melted together to create a waterproof seal.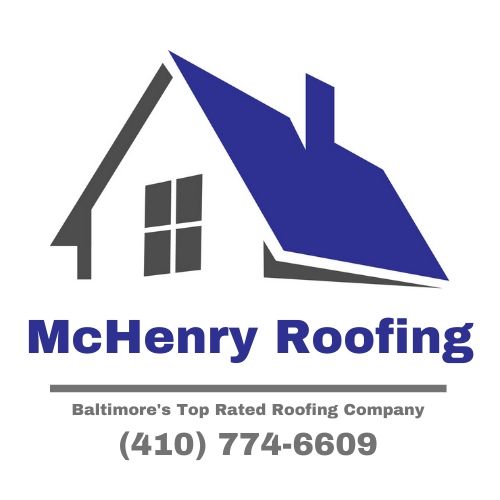 The membrane layers of a torch down roof are made of an asphalt compound called bitumen that is modified with either rubber or plastic. The main strength of this type of roofing is that it can expand and contract without melting or cracking. It has a high tolerance for both the heat and the cold it will experience on the roof during the change of seasons. There are different types of torch down roofing including two-layer and three-layer systems.

These layers provide excellent protection from water damage while also being lightweight enough not to put too much strain on the existing structure. Torch down roofs have been known as "the ultimate durable flat roofs" because they last longer than other types of flat roofs and can even last up to 10 years before needing repairs or replacement.

A major benefit associated with using torch down roofs is that they require very little maintenance compared with other types of flat roofs such as asphalt shingle roofs or metal roofs. Additionally, these roofs are extremely energy efficient which helps keep the home's energy costs low throughout all seasons.

The team at McHenry Roofing consists of experienced professionals who specialize in providing high quality service related to installing, repairing and maintaining torch down roofs for residential, commercial, industrial and agricultural properties across Baltimore County and its surrounding areas. With their extensive knowledge about torch down materials, plus their commitment to safety standards along with customer satisfaction guarantees; homeowners can rest assured that their job will be done properly every time.

McHenry Roofing has created an easy-to-follow guidebook about all things related to Torch Down Roofs so that customers can make informed decisions when choosing their new rooftop system! This guidebook provides detailed information regarding which type best suits the roofing needs of the home or business, what factors should be considered when selecting materials & tools needed for installation along with tips & tricks on how best maintain the new roofing system once it's been installed.

For those interested in learning more about McHenry Roofing's services please call (410) 774-6609 today!


About McHenry Roofing:

McHenry Roofing is a leader in Baltimore County specializing in residential & commercial installations & repairs for all types of flat roof systems such as Torch Down Roofs, Asphalt Shingles & more! With years of combined experience under our belt we strive everyday towards providing our clients with quality workmanship at competitive prices - backed by our commitment towards perfect customer satisfaction every time
About Us: McHenry Roofing prides itself on being Baltimore's premier roofing company. Headquartered in Baltimore's Locust Point neighborhood, McHenry Roofing services the roofing needs of Baltimore and the greater surrounding Maryland area.
Contact Info:
Name: Joseph Conley
Email: Send Email
Organization: McHenry Roofing
Address: 1642 Beason St Suite 202, Baltimore, MD 21230
Phone: (410) 774-6609
Website: https://www.mchenryroofing.com/

Video URL: https://www.youtube.com/watch?v=N7gSXWQVX9g
Release ID: 89090875