United States - February 6, 2023 —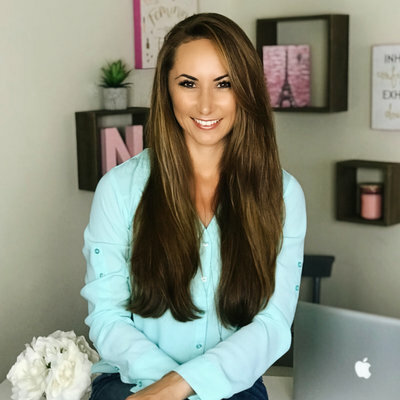 At its core, manifestation is a belief that individuals can bring positive experiences into their lives by thinking about them. According to Natalie Schlute, manifesting isn't simply thinking about what one wants to make happen in their life; it is about harnessing their positive energy, mastering their ideal identity, and following their intuition daily.  
"Manifestation is bringing the outcomes you desire into reality through the law of attraction. Manifestation happens when you combine strong intentions (feelings and beliefs) with sufficient aligned action to make a desired outcome real," says Natalie. "Manifestation works by clarifying your goals, taking action, and reframing your mind to connect more deeply to the future version of yourself that has already mastered the manifestations you desire," she continued.
Natalie has had an abundant career as a manifestation expert. She helps others release their blocks and teaches them how to use manifestation to design their dream lives. "Often, what prevents students from manifesting is their inability to see their "blind spots" or "blocks." I can quickly access these energetic, mental, emotional, spiritual, and physical blocks, allowing you to process and move through them more quickly than if you did the inner work alone," states Natalie.
Natalie Schlute has an unrivaled coaching style that combines not only her skill sets in Neuro-Linguistic Programming, Hypnotherapy, Life Coaching, and expertise in the health & wellness field, but she also uses her psychic, intuitive, metaphysical, energy healing, and spirit guide channeling abilities to help her clients make quantum leaps in their ability to manifest and achieve all their life goals faster.
Natalie's coaching sessions are all customized to her client's specific goals, questions, and manifestation desires. Some of the unique services she provides to her clients are as follows:
- Helping individuals reach their manifestation goals faster.
- Teaches students to transmute their manifestation "blocks."
- Personalized programs to align their unique lives.
- Provides divine channeled guidance and healing.
Manifestation has become increasingly popular. According to Google Trends, the search term "how to manifest" has steadily increased over the last five years. What many don't realize is that there are multiple levels of our psyche and consciousness that must be addressed to energetically align and manifest quickly. Natalie teaches her clients to align the body on a physical level, mental level, emotional level, and spiritual level in order to make quantum leaps.
"I assist people in manifesting their dream lives more quickly by reading their energy and communicating the messages their spirit guides, angels, and loved ones on the other side have for them. This psychic process helps you reach your goals faster!" states Natalie.
Natalie Schlute is a well-known expert in her field. Her clients rave about how she has helped them achieve their goals faster. Individuals who want to learn more about manifesting the lives of their dreams are encouraged to contact Natalie via her website or social media channels on Instagram or YouTube.

Contact Info:
Name: Natalie Schlute
Email: Send Email
Organization: Natalie Schlute
Address: United States
Website: https://www.natalieschlute.com/

Release ID: 89089672