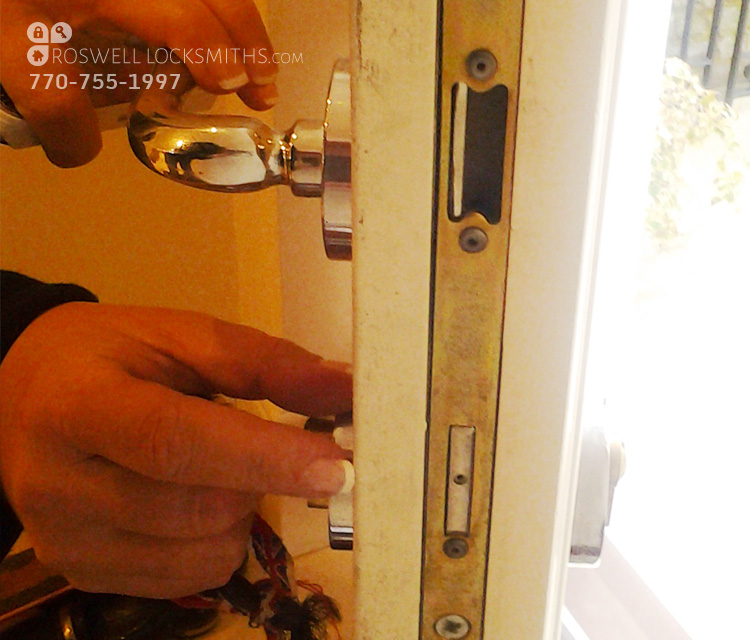 Sandy Springs, GA United States - March 20, 2017 /MarketersMEDIA/ —
Due to the technological advancement, even locksmith businesses have lately been promoting their services in the online media. Nowadays, every company is representing their services on the internet, so the competition is fierce, and that is why Roswell Locksmith have improved their online presence. To make themselves more accessible to the customers, they have upgraded the website.
According to one of the latest researches, people are more likely to leave a non-mobile-friendly web page. That is what the management of Roswell Locksmith took into consideration while upgrading the page, so now their page is completely mobile-friendly, as well as adaptable to any device so that it can load fast on a PC or a smartphone. In the words of Brian Lewis of Roswell Locksmith, "even though Roswell is a small town, we are making sure to offer our citizens a top-notch service, whenever they need it. We knew that the online innovations were necessary since everybody is using their smartphones more than anything and seeking all the information there."
Roswell Locksmith didn't only incorporate the changes in the online field. Also, they made sure to modernize the equipment and products in their selection. Following the trends, they offer all the finest security solutions for one's home, offices or a vehicle. It ranges from keyless door locks or security cameras, to master keying systems and more. The information about the products and services can be found on the website,
www.roswelllocksmiths.com
Some faithful customers have acknowledged being cheated by unscrupulous, so-called locksmiths in the past. "I didn't know much about locksmiths before, and I called some locksmith service that I found online. The guy came and broke my lock trying to extract the stuck key, put a new one that barely fit and ripped me off. He insisted me to pay in cash. I knew I was ripped off, but I didn't have any choice, it was an emergency" explained Anna (30) from Roswell. Because of these cases, Roswell Locksmith is making sure to emphasize the fact they are a certified company, with adequately trained staff, which can be read online as well.
Roswell Locksmith is proud to have pleasant staff who are always helpful and friendly, especially towards the clients who are amidst an urgent situation. They are willing to answer all the questions and react fast in the case of emergency. Contact them at 770-755-1997 or visit the new website today.
Contact Info:
Name: Brian T.Lewis
Email: Send Email
Organization: LOCKSMITH ROSWELL GA
Address: Norcross St, Roswell, GA 30075 - Dispatch point only
Phone: 770-755-1997
Website: http://www.roswelllocksmiths.com/

Release ID: 175476