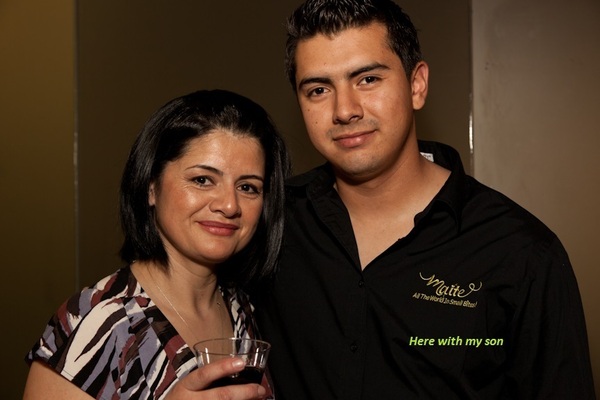 - March 17, 2014 /MarketersMEDIA/ —
Constanza Ortiz and her catering company Maite Catering and Events launches Indiegogo campaign to help offer her quality homemade products to a wider market
How often it's true that a small restaurant or catering company offers the most delicious food. The personal involvement of the owner and their dedication to quality and their desire to please their customers can bring out the most flavorful offerings.
Constanza Ortiz, owner and operator of Maite Catering and Events is seeking to bring her special brand of homemade Latin cooking to everyone in the bay area and beyond. With her training and lifetime of experience, Ortiz has a great deal to offer and just needs a little extra push in order to branch out and serve more people the best food they've ever tasted. "With my own savings and some help from the community," commented Constanza, "I know that we'll be a huge success. Besides, if you pitch in and help, you get to try some of our amazing Colombian delicacies."
Constanza and Maite Catering are looking to launch a line of homemade Colombian arepas and tamales that will be offered in stores in the San Francisco bay area. When successful, she plans to expand even further. "Traditional foods from my country of Colombia are very popular," continued Constanza, "and the way we make them… you'll think you're dining in an authentic café."
Maitè Catering and Events has already earned a reputation as a quality food provider in the bay area. Ortiz plans to maintain her level of quality and bring her unique, delicious and authentic Colombian dishes to a broader market who will eat them up. The Indiegogo campaign is seeking $20,000 in order to produce the inventory and market the products locally. By contributing, not only are you helping promote a powerfully popular product, but assisting a worthy female entrepreneur who deserves every advantage. To find out more and to get involved, please visit http://www.indiegogo.com/projects/help-maite-to-be-alive
About Constanza Ortiz and her company:
Constanza came to the US and lived in North Carolina until she and her son moved to the San Francisco area several years earlier. It was there that she put her passion for cooking and her food delivery training to use and started Maitè Catering and Events. Over the last three years, Ortiz and her company have gained a solid reputation and a strong following.
Also, please follow Constanza on Facebook and help spread the word at https://www.facebook.com/maitecatering. And keep up to date with Constanza on Twitter at https://twitter.com/maitecatering

Media Contact
Company Name: Maite Catering
Contact Person: Constanza
Email: Send Email
Country: United States
Website: http://www.indiegogo.com/projects/help-maite-to-be-alive

Source: www.abnewswire.com

Release ID: 36374