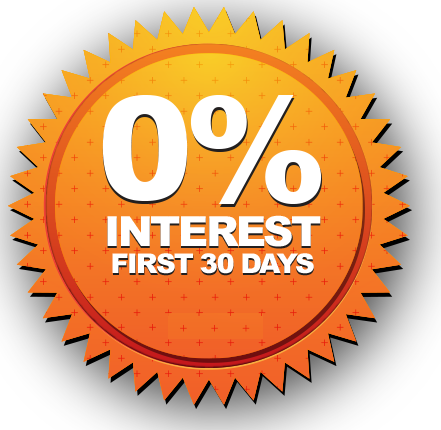 - March 24, 2014 /MarketersMEDIA/ —
Established West Covina family-run pawn shop offers low-interest loans to help their local community and fellow businesses
Small businesses account for approximately two-thirds of all the jobs held in the United States. Since the economic downturn of 2008, entrepreneurs and small businesses have had a hard time.
Lines of credit have been difficult to obtain and there are instances when some quick cash can do a great deal of good, or perhaps even save a business from shutting its doors. GoodFellas pawn Shop understands these concerns and has instituted a lending program to help their fellow business people.
"We've been very fortunate in our 17+ years of doing business," stated Armen from GoodFellas, "but we also know how it can be to hit a bump in the road. We're a family-owned business, and we believe strongly in providing a helping hand to others like us."
The GoodFellas loan program is especially designed for local business owners, retail shops local snap-on tool retailers and the like. The short-term, low-interest loan program allows these small companies to quickly turn their items into cash for meeting payroll, acquiring needed equipment or take advantage of an opportunity they might otherwise lose.
The GoodFellas loan program is set up for loans in the $5,000 and above bracket. However, anything over $2,500 fits the program because in the state of California, short-term loans of $2,500 and above are not subject to state-regulated interest amounts. In this way, GoodFellas can offer lower interest rates and negotiate a customized lending schedule based on the needs and circumstances of the particular borrower.
"We want to help," continued Armen, "just as we offer easy terms and flexible payments for individuals who need to borrow some quick cash, we want to help our friends in the business world too."
The program is for short-term loans and GoodFellas has set up the following guidelines to assist business owners in determining what their needs are and what they can do to meet them:
For loans of $2,500 to $5,000 the interest rate will be 5% per month.


From $5,000 to $10,000 the interest rate is set at 4% each month.


Any business that needs to borrow more than $10,000 will have a monthly interest rate of only 3%


GoodFellas has spent 17 years earning a solid reputation and the trust of their community. Many pawn shops have the reputation of being hard on terms and for taking advantage of their customers and borrowers. While this can sometimes be true, GoodFellas has set themselves apart by being fair, honest and concerned about the community that supports them. Their loan program extends this philosophy to other business owners like themselves.
About GoodFellas pawn Shop
Started in 1997, GoodFellas Pawn Shop was set up to take a unique position in the pawn and lending market. The family-owned business understands how the economy and unforeseen circumstances can impact anyone, and they try to help. Unlike other shops, GoodFellas makes an attempt to come as closely as possible to the value of items to be borrowed against. In this way, they feel that they've created a solid business with a strong customer base.
Over the past 17+ years, GoodFellas has loaned millions of dollars to their local community. Through a reputation of quality service, honest and trust, the shop continues to thrive and assist those who need them.


Media Contact
Company Name:
GoodFellas Pawn Shop
Contact Person:
Artur
Email:
Send Email
Phone:
1-626-918-3020
Address:
1203 S. Glendora Ave.
City:
West Covina
State:
California
Country:
United States
Website:
http://www.goodfellaspawnshop.com
Source:
www.abnewswire.com
Release ID: 37509