United States - November 22, 2022 —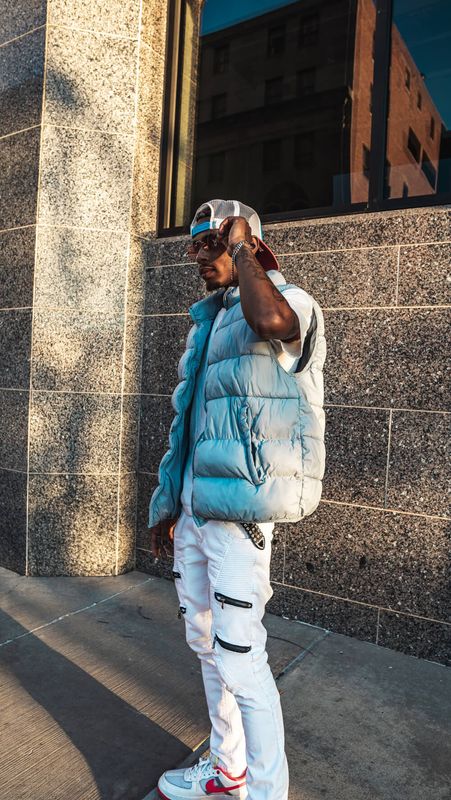 Inspired by his love for creative expression and artists he looks up to, like Trippie Redd, Lagit6 decided to become a rapper. His album 'Dark Soulz' is now available on all major platforms and carries with it anthemic music that has swiftly drawn listeners into Lagit6's fanbase.
'Dark Soulz' has been well-received among critics and other artists in the industry. The passion expressed through each lyric and melody paints a clear picture that draws people into the words and notes Lagit6 is singing. His unique blend of rap and hip-hop has earned Lagit6 recognition from labels in Dallas.
Lagit6 is a young up-and-coming musician born and raised in Oklahoma to a single mom and 4 brothers. Growing up, Lagit6 began working at 14 to help support his family. This instilled in him a 'can do' attitude that pushes him to outdo himself at every step. As he grew, going from helping take out the trash for his mother's boss to working as a janitor at one of the said boss's centers and discovering a passion for music, each challenge built him up.
After two years of being a janitor at the centers, he became a school-age teacher, a new responsibility that taught him about being a role model. Lagit6 decided to become a role model through rapping, helping articulate complex feelings and life challenges through music. Many of his musical influences were from the artists he listened to and loved. This built his confidence to start recording songs, and in 2017, he released his first song 'Through.'
Along his musical journey, Lagit6 has learned the value of cultivating lasting relationships and believing in his dreams. He has worked with King Chop, his cameraman, since day one and continues to explore the crazy entertainment world together. 
To grow his reach, Lagit6 left Oklahoma City for Dallas since he felt that the city was suited for a more slow-paced approach, while his music is created for the faster lifestyle. After leaving his home city, Lagit6 began touring states in the US, gaining exposure and building a fan following. 
The release of his album 'Dark Soulz' marks a new chapter in his journey, and he is excited to continue wowing his growing fan base with more music.
Follow Lagit6 on social media for news and updates on upcoming projects and stream his new album on all major digital platforms.

Contact Info:
Name: Lagit6 Management
Email: Send Email
Organization: Lagit6
Address: United States
Website: https://www.instagram.com/lagit6/?hl=en

Release ID: 89085195