United States - September 21, 2022 —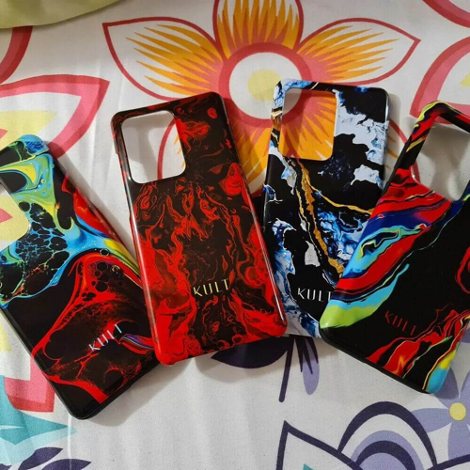 Some people purchase phone accessories to ensure their devices are protected from accidental falls, bumps, scratches, and water damage. Other people perceive phone cases as fashion accessories, finding value in the most flamboyant, exquisite, and unique of designs. KULT Cases, an American manufacturer of boutique phone accessories came to the market with a simple solution to the obvious question "Why not both?"
As a premier builder of "Kustom" cases and cutting-edge phone accessories, KULT has designed and manufactured a range of gorgeous eye candies that boast nearly unparalleled levels of protection.
The company's spokesperson firmly believes that phone cases are meant to be worn as a fashion statement; to help the owner reinforce their style and express their inner creativity.
KULT's spokesperson further divulged that the fashion market is oversaturated with arguably unnecessary colors and things that stifle smart, inspired designs, stating the following:
"Currently, you're witnessing fashion at its golden age. You and I have never seen so much disruption in color, form, and ideas amongst high-fashion pioneering brands as we do now. Ugly sneakers came out of nowhere. Catwalks in Mcdonald's or Subways are no more than just attention-grabbing headlines. Neon colors are now a thing of not the past – but the future. It's hard to keep up with that, and we know that first-hand. We are presented with unlimited options to choose from – and that's not always a good thing," said KULT's spokesperson.
What separates KULT Cases from contemporary alternatives is not a plethora of dazzling graphics or glittery plastic gismos. The creative designs fashioned by talented artists and brought to life by tech experts propelled KULT to assert its position as an American premier brand of custom-made phone accessories.
KULT Cases offers over 80 unique designs, worldwide shipping, and a 1-year "no questions asked" warranty on all products. All KULT-designed cases are as sturdy as they are eye-catching, capable of withstanding years of use.
"Amongst thousands of colors, forms, and patterns we choose what's trending now. By grinding through every catwalk, high-fashion journal page, and media headline, we present the latest waves and put you on top of it. Each design we create reflects the latest fashion trends and runway shows," KULT's spokesperson said.
KULT rapidly amassed a cult-like following among outfit-obsessed people, fashion enthusiasts, and consumers with a keen eye for all things beautiful. In record time, KULT Cases reached over 40,000 followers on Instagram alone, and more than twice as many loyal fans on other social media channels.
KULT is constantly working on pinpointing the next big fashion trend while diligently crafting premium custom-made accessories that correspond to the latest letters in fashion. More information about KULT Cases is available on the company's official website.
Contact Info:
Name: Patrick
Email: Send Email
Organization: KULT Cases
Address: United States
Website: https://www.kultcases.com/

Release ID: 89081956