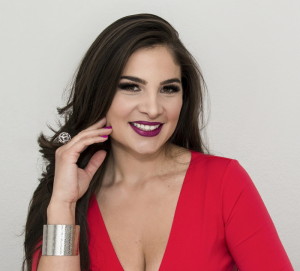 - June 3, 2015 /AuthorityNewsNetwork/ —
Karen Martiz, founder of Lash Boulevard, recently commented on the celebrity trend that has been made even more popular with the advent of increasingly popular celebrity beauty lines.  Stars like Kim Kardashian, who has her own line of eyelash extensions, provides a clear indication that eyelashes represent a huge factor of what's considered hot and what's not.  The verdict is clear, longer eyelashes are in, and they are one of the easiest ways to quickly elevate pretty points on today's standard beauty meter.
"I've seen a huge uptick in my business because people want to look like their favorite celebrites.  Stars like Kim Kardashian, Katy Perry and other famous celebrities who all have been said to have naturally beautiful eyes that pop.  While that might be partially true, another little trick to accentuate your eye beauty and is more common in Hollywood than people realize is the eyelash extension trend and I can almost guarantee you every celebrity with beautiful eyes uses them" explains Martiz.  "It's the easiest way to bring out your beauty without looking like you're trying too hard."
Kim Kardashian, the famous elder sister and costar of the hit reality show "Keeping Up With The Kardashians" has, herself, along with two of her sisters, Klhoe and Kourtney launched their own luxury targeted line of beauty products in 2013.  In a recent post on dailymail.co.uk, Kim's makeup artist reveals that sales of her eyelash extension line soared just after her highly publicized wedding to famous rapper, Kanye West, in 2014.
"I'm a big fan of wearing lashes for shoots and big events," Kim was quoted as saying by HelloMagazine.com.  Apparently, other fans of glamour and beauty have followed suit, as the popularity of the eyelash extension market continues to rise.
For the past 6 years, Martiz has trained at least 220 clients who wanted to be certified in the art of Volume Eyelash Extensions, live, one on one, in her local area, near Denver, Colorado.  Since demand for her services has only increased, she's decided it's time to extend her reach further by using the power of the internet and social media for her burgeoning business.
Since it doesn't seem likely Hollywood stars will lose favor anytime soon influencing public opinion about beauty, Martiz's skillset is perfectly aligned to benefit the eyelash beauty market in a big way.
"…You feel ready to take on the lash world after the training:)" says former client, Kaela Lawson
For more information about Karen Martiz and eyelash volume certification, visit:  www.LashBlvd.com or call: (720) 273 4453
Company Name: Lash Blvd
Contact Name: Karen Martiz
City DENVER
State CO
Country: USA
Phone: (720) 273-4453
Email: lashblvd@gmail.com
Website URL: http://www.lashblvd.com/

Source URL: http://authoritynewsnetwork.com/kim-kardashians-instant-beauty-trick-revealed-in-her-eyelash-extensions-explains-lash-training-expert-karen-martiz/
Release ID: 83486